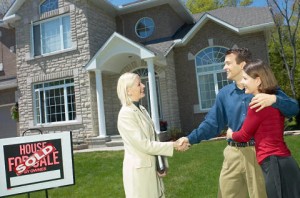 When I meet with home buyers and sellers who are looking to begin a Katy, TX real estate transaction, one of the biggest questions that I am asked is why they should hire me to help them through the process. Many people feel that they can complete a Katy, TX home sale or purchase by themselves. As a Katy, TX real estate agent, I may be biased towards using an agent in your buyer or seller transaction; however I do make it a priority to educate my community about the many benefits of using a professional. Not only does it make the stressful process of buying or selling a home much easier, but you will also have someone working for you and looking out for your best interest.
One of the main arguments for using a Katy, TX real estate agent is that as a whole, the housing market is ever-changing. Housing laws, rules and regulations could change at any time, as could average home prices and market conditions. Using a professional who buys and sells homes on a daily basis could help you avoid the aggravations and annoyances that could come from not being in the loop about what is happening in Katy, TX real estate. Here are some other reasons that you should use a real estate agent when you start your home search or sale.
•    Your real estate agent will come up with a marketing plan for your listing. People who list their homes themselves may know some of the sites to put their homes on or put ads in the local newspaper, but your Katy, TX real estate agent will most likely know of even more ways to successfully market your home. They will know every website to put your property on and how to come up with the photos and ad copy that will showcase your home in the best way possible. They have experience with the marketing aspect, so they can figure this out for you while you prepare your home for showings.
•    You will have someone who can help you through the stressful negotiation process. Whether you are a Katy, TX home buyer or seller, the negotiation process can be complicated if you don't have experience in the industry or a natural knack for negotiating. Your real estate agent will have your best interest in mind during negotiations, and they will have the information needed to back up your thought process behind every offer and counteroffer. If you don't have the thorough knowledge of the Katy, TX real estate market needed to negotiate the right way, you could end up getting taken advantage of. That's why it's important to have a knowledgeable professional on your side.
•    Your real estate agent will be well-connected to the right vendors needed for moving in to your new home. From mortgage brokers to carpenters to window-washers, chances are your real estate agent will know about the local vendors in the area that you can use to get yourself settled in to your Katy, TX home. If your real estate agent has a running relationship with a particular vendor, then you could even get yourself a discount on their services. This is especially helpful if you are new to the area and don't know of any local businesses to call. Your real estate agent will be aware of who will do the best job at a reasonable price and can be used to give great recommendations.
As a Katy, TX real estate agent, I may be a bit biased about using a professional during your transaction, but I feel that it's important to let people know about the benefits of using any agent's services. All of the stress and anxiety that typically surrounds a real estate transaction can be reduced and taken care of by your agent, and that is worth any cost you might have to pay for their services. If you have any questions about what your Katy, TX real estate agent can do for you, don't hesitate to contact me! I'd love to help in any way that I can. I hope to hear from you soon!
Mickie Cioccia
Mickie C and Company Realty
Check Out Our Website
See Katy and Houston, TX Homes for Sale
Become Our Facebook Fan
Follow Us on Twitter
Connect With Mickie on LinkedIn
Contact Our Team
Share on Facebook