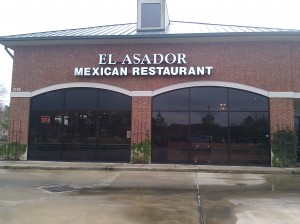 As Katy, TX real estate agents, there is nothing that we love more than seeing our city grow! That's why, whenever there is a new business in the area, we go out of our way to announce it to the world, (or our blog, in this case). As the real estate and community resource for Katy, TX, our team makes it a priority to be aware of all business openings, closings, town events and pressing news for the community. It's just one more way that we go above and beyond for you. That way, when someone who has recently relocated to Katy, TX asks us what's happening in the area, we know exactly what to tell them. It also gives us even more fabulous town features to include in our pitch when we show homes for sale to potential buyers!
In the past few weeks, a couple new businesses have announced their opening to the Katy, TX community. In order to achieve our goal of always keeping our community informed, we thought that we'd tell you a little bit more about each of these businesses.
Hungry? If there's one thing that Texas does correctly, it is Mexican food. This clearly has something to do with our close proximity to the border. You can't find Mexican cuisine so good anywhere else, and we're proud of that! Now, there's yet another place that you can go to enjoy tacos and fajitas right here in Katy, TX! El Asador Mexican Restaurant, which just opened, is located at 3750 South Mason Road and has a menu that includes amazing lunch and dinner specials. From tacos to enchiladas to a scrumptious sounding burrito, you can find a variety of delicious Mexican specialties that will keep you coming back for more! You'll also find a full bar menu that will allow you to enjoy a few cocktails with your meal. One of our favorite features is the "Fiesta Pack to Go", which is perfect if you're throwing a party out of your home. We think that it's worth a visit, and we also think that once you go, you will want to go back. Give it a try and let us know what you think!
If you're looking for some family-friendly fun, then you're in luck! Main Event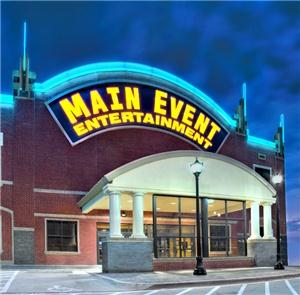 Entertainment is set to open its newest location in Katy, TX in late 2012. From laser tag to billiards to over 100 interactive games, you will see that this amazing attraction can keep you occupied for days at a time. This brand-new facility will feature everything that other Main Event Entertainment locations have and more. Dining options and a full-service bar will only make you want to stay a little bit longer. We're incredibly excited for this new "fun" zone to come to Katy, and we're going to be keeping our eyes peeled for opening day!
As your Katy, TX real estate and community experts, we feel that it's incredibly important to keep our clients in the loop about what's happening around town. Whenever we hear about new businesses opening, we get incredibly excited because it provides even more growth and opportunity in our community.
If you have any questions about the latest news and events in Katy, TX, don't hesitate to contact us! We'll get you in the loop as soon as we can. We hope to hear from you soon!
Mickie Cioccia
Mickie C and Company Realty
Check Out Our Website
See Katy and Houston, TX Homes for Sale
Become Our Facebook Fan
Follow Us on Twitter
Connect With Mickie on LinkedIn
Contact Our Team
Share on Facebook