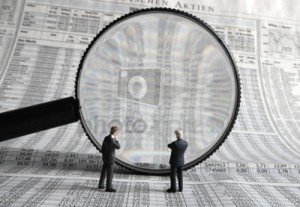 It's only natural that you would get emotionally involved during your Katy, TX real estate transaction. From a seller's point of view, you are unloading a piece of property in which you have created years of memories. If you're a buyer, you realize that finding the perfect home is a large financial responsibility. On both sides, making the right decisions is imperative, but in order to do so, sometimes you need to keep your emotions in check.
Throughout our years as Katy, TX real estate agents, we have worked with many a buyer and seller who have let their feelings get the better of them. This oftentimes results in deals gone wrong, costly errors and a longer time spent trying to close. In order to keep the stress and irritation to a minimum, here are a few common mistakes that overemotional home buyers and sellers make in the Katy, TX area. If you can avoid these no-nos, then you will find yourself in a better situation when the deal is done.
If you're a home buyer…
•    Don't be on a constant quest for the better deal. Sure, today's housing market is more beneficial for buyers, however there isn't always a better deal to be had. You can never predict what will happen to mortgage rates and home values. It changes daily. It's not always the best idea to keep playing the odds.
•    Don't rely on "Love at First Sight." A lot of buyer's remorse and scenarios in which someone overpayed for their property comes from people not looking at enough homes. It's easy to get caught up in a home you love immediately, but take some time to see what's out there. It will help you determine whether that first one is really the one for you.
•    There's no such thing as "perfect." Sometimes, buyers see a property that they think is absolutely perfect, so they'll overpay for it. Keep in mind that along the line, you will have to sell a home. What's ideal for you may not be what's ideal to buyers on that market. With that being said, don't overpay for perfection right out of the gate.
•    "Short Sale" does not mean "deal." Home values aren't completely dependent on its status with the bank. Current market conditions and a home's features also have something to do with it, so don't let that small phrase make you think you're getting a bargain. See what its worth compared to other homes like it on the market, first.
•    Lowballing is one way to get your offer thrown away. When it comes to negotiating on a real estate transaction, you need to be fair to the sellers. Attempting to lowball on price right away only results in more counteroffers and an even longer closing time. Plus, you could get passed over for buyers who are willing to pay a fair price.
If you're a home seller…
•    Don't overprice. Everyone wants to get top-dollar for their home, but overpricing will make your house sit on the market for longer. You will be forced to lower the price, and buyers will think that there is something wrong with the home. Price your home correctly from the get-go, and you'll get an offer that's fair faster.
•    Attending your own showings is a bad idea. We know that it's tempting, but buyers feel uncomfortable expressing their honest opinion when the seller is present. Honest feedback is imperative to getting buyers interested and having your home off the market faster, so you want people to feel comfortable speaking candidly at a showing. The best way to do this is to avoid them.
•    Don't keep waiting for a better offer. Several buyers are reluctant to accept a first offer, even if it's fair, because they want to wait for something better. Remember that the longer your home sits on the market, the more it will go down in value. Once an offer comes in that's fair, you'd be wise to take it.
•    Don't take it personally. Buying a home is a huge decision, so naturally you're going to hear criticism about your property from buyers during a transaction, especially during negotiating. Letting your emotions upset you will only prolong the process and could turn a transaction into something sour. Our suggestion? Try to detach emotionally as soon as you can and take their feedback for what it is.
If you follow our suggestions and keep your feelings in check, your Katy, TX real estate transaction will be smooth-sailing. If you have any questions about buying or selling a home in Katy, don't hesitate to contact us! We will give you the advice you need to have a stress-free experience. We hope to hear from you soon!
Mickie Cioccia
Mickie C and Company Realty
Check Out Our Website
See Katy and Houston, TX Homes for Sale
Become Our Facebook Fan
Follow Us on Twitter
Connect With Mickie on LinkedIn
Contact Our Team
Share on Facebook