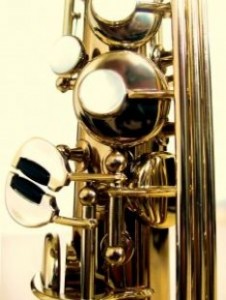 One of the largest benefits to living in such close proximity to a city like Houston, TX is that even if you're not located directly where all the action is, there isn't a shortage of things to do where you are, either. Such is the case with Katy, TX, which is located close to Houston but has a bustling life all its own. As Katy real estate and community resources we can easily sell our area as a vibrant community with plenty of entertainment and activities to keep you busy year-round. Whether you want to travel to Houston for a festive weekend or stay local, there's one thing that we can say with certainty: you won't be bored.
As your Katy, TX real estate agents, we make it a priority to stay up to date with what's happening in the area. That way, when we work with people who are unfamiliar with the area or are relocating here, we can advise them on the upcoming events that will introduce them to Katy in the best way possible. As we near the end of April, there are several events happening around town that will prove to be fun for the whole family. Here are a few that are coming up quickly:
Don't Drink the Water
From Now-5/5
Country Playhouse
12802 Queensbury
Written by the wonderful, Oscar-winning screenwriter Woody Allen, this stage production tracks a family of New Yorkers as they undergo a series of adventures as tourists in China. Being performed on Friday and Saturday nights at 8:00pm, this entertaining event will help you kick off your weekend with a few laughs.
Unite for Uganda
4/26
Seven Lakes High School-Freshman Commons
9251 S. Fry Rd
This amazing, charitable event will help rebuild homes, educate and feed children and help Uganda's fight against HIV/AIDS. Thrown by various student organizations at Seven Lakes High School, you can enjoy performances by the school's talented students for a mere $10 per ticket. This is a great way to show your support for an amazing cause and come together as a community to watch our youth express their artistic talents.
Katy/West Houston Jazz Festival 2012
4/27-4/28
Katy High School
6331 Highway Blvd.
If you're a fan of smooth jazz, then this two day musical festival is perfect for you! This community event will spotlight local musicians and groups and feature the Katy High School Cantante Choir. Enjoy two days of some of the best jazz talent in the area.
As your Katy, TX real estate agents, we make it a priority to stay up to date with what is happening in our area and help our clients get to know their new community even better. Whether you're interested in contributing to a great cause, listening to soothing music or laughing at a stage show, you won't be at a loss of things to do in the Katy, TX area over the next few weeks.
If you have any questions about Katy, TX, or if you are interested in relocating to the area, don't hesitate to contact me! I keep my eyes and ears open at all times, and I'd be happy to tell you everything that you need to know about our community. I hope to hear from you soon!
Mickie Cioccia
Mickie C and Company Realty
Check Out Our Website
See Katy and Houston, TX Homes for Sale
Become Our Facebook Fan
Follow Us on Twitter
Connect With Mickie on LinkedIn
Contact Our Team
Share on Facebook