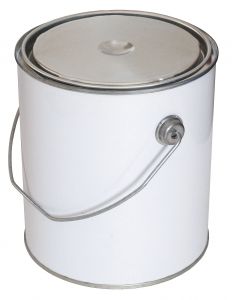 You've been hearing it all over the national real estate news: now is the perfect time to sell your home on the market. The same is true for Katy, TX. Home buyer activity is higher than it has been in the past few years, and more consumers are getting comfortable with entering the housing market. If you're a seller that means that you have more buyers that could potentially make an offer on your Katy, TX home. Despite an increase in activity, it's still not easy to get buyers to choose your home over others listed on the Katy real estate market. That's where kicking your curb appeal into high gear would truly benefit you and get more buyers in the door.
Re-painting your home's exterior is one way to make your property shine when Katy, TX home buyers start to come for showings. This is a more time-consuming, arduous process, but if done well, your home will look brand-new, thereby appealing to more people. My many years of experience as a Katy, TX real estate agent have given me some basic knowledge about home improvement. One of the things that I have learned over the years is that there is a way to paint that will cause you minimal stress and anxiety while producing the best results. Here are a few tips that can help you give your home the fresh coat of paint that you need.
1.    Avoid painting in direct sunshine. If you can, try and paint in the shade. Sunlit surfaces are typically 10-20 degrees hotter than the temperature outside, creating issues as you start painting.
2.    If the wind is blowing strongly, refrain from painting. Wind makes latex paint dry too quickly. Dust and other contaminates can also become imbedded in the paint as you work, making the surface ripe for mildew. In order to keep your exterior as pristine as possible, paint on a day where wind isn't a huge factor.
3.    Avoid rain at all costs! Try not to paint during your home's rainy season. If it does rain, try and wait at least 24 hours before you resume painting. It's important to make sure that weather doesn't set you back during all of your hard work, so look at the forecast ahead of time.
4.    Always prime the surface. For the best, most finished look, it's important to prime the surface of your home before re-painting it. If you notice spots where existing paint has worn away, always spot-prime those areas, as well.
5.    Don't be stingy with the paint. For the best results, you will want to use top quality 100% acrylic latex paint. It's long-lasting and easy to work with. You should apply a coat of primer and a coat of paint, or even two coats of house paint for the best results. You want to go for quality during a home improvement project such as this one, so make sure you're using top-notch items to their fullest potential.
6.    We know it's time-consuming, but don't postpone the job. Procrastinating on a paint job that is long overdue can actually cause damage to the home. Exposed wood can begin to rot and you can face other damages to your siding.  Just bite the bullet and get the job done. You'll avoid a lot of aggravation.
Painting is no picnic, but in the long-run it will boost your home's curb appeal and get Katy, TX home buyers in the door. Following the advice above will ensure that the painting process will go as smoothly as possible. You'll thank yourself for taking the time to do this when your Katy, TX home's curb appeal crushes the competition.
If you have any questions on how best to prepare your home for sale on the Katy, TX real estate market, don't hesitate to contact me. I'd be happy to use my experience in the industry to help navigate you throughout the entire transaction. I hope to hear from you soon.
Mickie Cioccia
Mickie C and Company Realty
Check Out Our Website
See Katy and Houston, TX Homes for Sale
Become Our Facebook Fan
Follow Us on Twitter
Connect With Mickie on LinkedIn
Contact Our Team
Share on Facebook