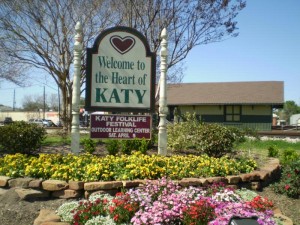 As someone who has lived and worked in Katy, TX for many years, I think that it's safe to say that I'm in love with my community. I really have enjoyed being an active member of the town, and I always make it a point to keep up with the latest happenings in the area. A large part of my responsibility as a Katy, TX real estate agent is to sell my community to people who are looking to relocate here. I need to be able to explain what makes Katy such a great place to live. Thankfully, for me, this has always been an easy task.
When I work with people who are looking for a home in the Katy, TX area, I always point out five things that make the community such a great place to live in. These are some of those selling points:
1.    We have an amazing school system. The Katy Independent School District, or ISD, is one of the best school districts in greater Houston. The growing number of schools is designed to cater to the increasing student population, and with superior facilities and teaching methods, the educational experience is very hands-on and innovative.
2.    Our economy is thriving. Many cities all across the nation have been struggling with their local economy over the last few years. This hasn't been the case in Katy. We're home to several world-class business leaders, particularly in the energy sector. We also have a high employment productivity rate, and our unemployment rate is much lower than the national average.
3.    There is a variety of outstanding neighborhoods. Whether you prefer a large, open floor plan or a smaller, more efficient home, there is definitely a property to fit your lifestyle needs in Katy, TX. There is a mixture of older neighborhoods and brand new subdivisions still under development. Our homes are also moderately priced, making them more affordable for the average homebuyer.
4.    We can tickle your taste buds. The variety of dining options in Katy is absolutely amazing. There is always a new restaurant opening, but there are also a few spots that locals have been enjoying for several years. Whether you prefer old-fashioned Texas barbecue or a more ethnic option, you can find something you'll enjoy around town.
5.    You can fulfill your shopping addiction. One of the best parts about living in Katy is your proximity to many local shopping centers. Whether you choose to stop by the Katy Mills Mall or the more upscale LaCenterra or Villagio, you will find a boutique or outlet store that will fulfill your every need. Whatever the store, chances are you will find it somewhere in town, if you know where to look!
This is just the tip of the iceberg. There are many other reasons to live in Katy, TX, including Southern hospitality, security and an excellent location. As a Katy, TX real estate agent, I am tuned in to all of the perks of living in the area, so if you ever have a question about the community, feel free to ask me. I'd be happy to show you around and give you all of the most important, need-to-know information. I hope to hear from you soon!
Mickie Cioccia
Mickie C and Company Realty
Check Out Our Website
See Katy and Houston, TX Homes for Sale
Become Our Facebook Fan
Follow Us on Twitter
Connect With Mickie on LinkedIn
Contact Our Team
Share on Facebook