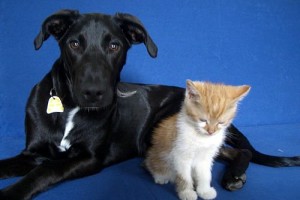 As a Katy, TX real estate agent, I make it a priority to stay involved with my community. Whenever I see a worthwhile cause in the Katy, TX or Houston areas, I see what I can do to help spread the word about their mission and educate my community about their work. That's why I've chosen to work with Special Pals, an animal adoption center in the Houston area.
The mission of Special Pals is to "make the world a better place for healthy cats and dogs by providing temporary shelter and health care, an alternative to euthanasia, adoptive homes and education to the community about the responsibilities of pet ownership and the importance of spaying and neutering". The organization offers services that extend to pet adoption, education about pet ownership and safety, micro-chipping and other medical services, including spaying and neutering. One of the more unique services offered from Special Pals is the Pet Psychic, who will help you figure out why your pet is having trouble adjusting to their new surroundings and find the root of their strange behavior.
I believe that the organization's dedication to helping cats and dogs find a new, healthy home is worthwhile and important. That's why I plan on taking part in their Barks and Bytes Electronics Recycling Drive Event this Saturday, August 4th. Taking place from 12:00-4:00pm, community members are encouraged to donate their unwanted electronic items and help raise funds for Special Pals!
Donations will be accepted at the Member's Choice Credit Union at 3770 N. Fry Road at Clay. Every pound of scrap collected will help raise money for the homeless animals. Show your support for this amazing organization and the cats and dogs they help every day!
Items accepted at the event include computer towers and parts, monitors, laptops, servers, routers, copiers, print cartridges, toners, cords, cables, cell phones, land lines, game consoles, DVD players, VCRs, flat screen TVs under 36 inches, cable/satellite receivers and electronic radios and clocks. With this extensive list of items that you can donate, you should have no problems unloading your e-clutter at this special event.
My involvement in the Katy, TX community extends beyond just the local real estate market. I make it a priority to become involved in causes and organization important to the well-being of my community. I believe in what Special Pals stands for and can't wait to participate in their event this weekend!
If you ever have any questions about buying or selling a home in the Katy, TX real estate market, or you would like to know more about the community, don't hesitate to contact me and ask. I'd be happy to help in any way I can. I hope to hear from you soon!
Mickie Cioccia
Mickie C and Company Realty
Check Out Our Website
See Katy and Houston, TX Homes for Sale 
Become Our Facebook Fan
Follow Us on Twitter
Connect With Mickie on LinkedIn
Contact Our Team
Share on Facebook