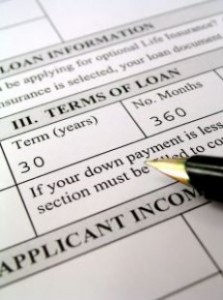 Okay, so you've taken the plunge. After much debating and deliberating, you have officially decided to start your search for a home in the Katy, TX real estate market. While this is definitely a reason to celebrate, it's also a time to buckle down and start budgeting. There are many costs and fees that come with buying a home. You have to consider a number of factors outside of the cost of the property itself. That's where a good faith estimate can be incredibly useful.
As a Katy, TX real estate agent, it's part of my job to help home buyers in the area find the property that is ideal for their needs and lifestyle. A large part of that is making sure they find a home that they can afford. If a buyer obtains and uses a good faith estimate during their transaction, then they can budget themselves accordingly. Buyers who are new to the market may not be familiar with how they can use this, or even what a good faith estimate is, so I thought I'd share some of the basics.
A good faith estimate is a document given to buyers by their lenders a few days after they submit their loan application. It outlines the following information about your loan and mortgage payments, both of which are incredibly important to budgeting yourself during the home buying process:
Part one outlines the purpose for your loan. The first part of your good faith estimate will outline the terms of the loan and show all settlement charges. While you're shopping for a mortgage, you will want to use this and compare the terms and settlements each lender gives you. This will give you a better idea of who your lender should be and what mortgage option will be best for you.
Part two lets you know about some very important dates. Just like many other offers, the good faith estimate has an expiration date. This section of the document outlines when the offer expires and whether or not the interest rate being offered is locked or floating.
Part three is the summary of your loan. The majority of your good faith estimate will summarize the details of your loan and list out each of the estimated expenses that you will have each month on your mortgage payments. Your initial loan amount, interest rate, monthly payment and loan term will be listed separately within the document. This will give you an idea of how much home you can afford.
By obtaining and using the good faith estimate wisely, you can better budget your finances and figure out both which mortgage will be best for you AND how much money you can spend on your Katy, TX home. As the experienced real estate resource for the area, I encourage my buyer clients to really plan out their budget when they start shopping for a home. It makes the search process much less stressful when you know what you can afford.
If you have any questions about buying or selling a home in the Katy, TX real estate market, don't hesitate to contact me and ask! I'd be happy to help in any way I can. I hope to hear from you soon!
Mickie Cioccia
Mickie C and Company Realty
Check Out Our Website
See Katy and Houston, TX Homes for Sale 
Become Our Facebook Fan
Follow Us on Twitter
Connect With Mickie on LinkedIn
Contact Our Team
Share on Facebook