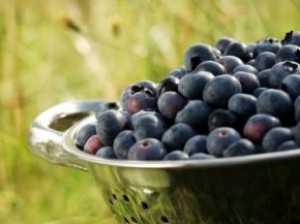 Although Katy, TX doesn't have the same spectacular fall weather as other areas of the country, we still love and appreciate the fresh, farm-grown produce that is so synonymous with the season. The time has come to create some of your favorite fall treats! That's why the fact that one of the best farm fresh markets in the nation is coming to Cinco Ranch. We're excited to welcome Sprouts to our community!
Coming to the corner of Cinco Ranch Boulevard and Peak, Sprouts Farmers Market is known for its fresh produce and affordable prices. They offer an excellent mix of mainstream and organic, farm-produced foods. Unlike other chains of this nature, Sprouts also offers over 200 bins of bulk food items for your use. Sprouts is a true fresh food wonderland, and with the beginning of fall, this will be the ideal store for you to stock up on your farm-fresh produce. With this new, delicious store coming to town, it will be easier than ever for you to create your favorite autumn treats.
The franchise, which has been around for the past ten years, is also exceedingly committed to serving the community. They want to do right by the people in the neighborhoods that they're situated in and strive to play an active role in the goings-on of the various areas. There's no question that now that they're opening up a store in the Katy, TX area they will extend that goal to our community. As someone who has worked in Katy, TX real estate for some time, it excites me to hear that another organization who is committed to making our town a better place is opening up a store in the area.
I make it a priority to report on new business openings in the community for a number of reasons, but it's mostly to let my area of service know even more about what their town has to offer. When potential home buyers look at Katy, TX as a possible place to live, their first question is always what makes the town so unique and desirable to live in. One of the biggest selling points that I use is that our town is always growing and that we have had a number of new business openings in the past year! Those are all signs of an expanding economy and more opportunity and choices for our residents.
If you have any questions about the Katy, TX area, please don't hesitate to contact me and ask! I'd be happy to help in any way that I can. I hope to hear from you soon!
Mickie Cioccia
Mickie C and Company Realty
Check Out Our Website
See Katy and Houston, TX Homes for Sale 
Become Our Facebook Fan
Follow Us on Twitter
Connect With Mickie on LinkedIn
Contact Our Team
Share on Facebook