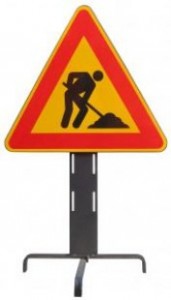 As a Katy, TX real estate agent, I think that it's important to keep an eye on new developments in my community and those in the surrounding areas. Bridgeland, the revered master-planned community owned by the Howard Hughes Corporation and managed by The Woodlands Development company, is seeing an exciting new construction project come its way that will allow the neighborhood to experience more employment opportunities and recreational options. The new extension of the Grand Parkway, titled "Segment E", will also create more neighborhoods and housing options in the Bridgeland area.
The extension will extend about 15.2 miles, with 3.8 miles traversing through Bridgeland and linking Interstate 10 and U.S. Highway 290. Work on this project is expected to be completed later this year. Further, construction of three new segments has been green lighted to start in early 2013 and is expected to completed in 2015. The new additions will house a new campus for ExxonMobil, which will create an abundance of employment opportunities in the area. The new roadways will link the currently underdeveloped community to the new industrial establishment and decrease the travel times to other local landmarks, such as the Energy Corridor and Bush Intercontinental Airport.
The exciting addition of ExxonMobil's new campus to the Bridgeland area will create 10,000 new jobs for Katy, TX residents and people relocating to the area for jobs in the energy sector. The entire Houston region will reap the benefits of the ample opportunity the new campus opening will present. Bridgeland itself is looking to create more housing options by announcing plans for a new subdivision called Hidden Creek, which will likely have 900 available home sites offered at any array of prices.
As a real estate agent in the Katy, TX area, this new development is an exciting piece of news. The Katy and Woodlands areas have been growing at an exponential rate, and it's due to road developments like these that allow for our area to see solid economic growth. It creates a better quality of life for the area's residents, and that makes it easy on me to sell a home in the area. The more benefits there are for potential home buyers, the easier it is for me to help my clients unload their Katy, TX homes.
If you have any questions about the new Segment E development of the Grand Parkway, or you'd like to know more about the Katy, TX real estate market, don't hesitate to contact me and ask. I make it a priority to stay on top of community happenings, and I'd be happy to show you around town! I'll also put my years of experience in Katy, TX real estate to work for you! I hope to hear from you soon!
Mickie Cioccia
Mickie C and Company Realty
Check Out Our Website
See Katy and Houston, TX Homes for Sale 
Become Our Facebook Fan
Follow Us on Twitter
Connect With Mickie on LinkedIn
Contact Our Team
Share on Facebook