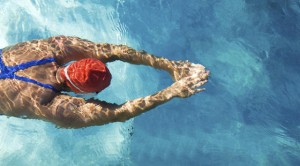 This Sunday, October 28th at 7:30am, Katy's most dedicated and strong athletes will be gathering at Firethorne for the Katy Triathlon. Featuring a 500 meter swim, 16 mile bike ride, and three mile run, this long-running town event is no joke! Many of Katy's residents spend months preparing to participate, and it's a large part of our job as a community to get out there and support their efforts.
This epic race has been a part of the Katy community for the past twenty years. Over that time, the Rotary Club and the city have really taken the time to make the event special. Start the festivities on Friday, October 26th with a pre-race concert at the No Label Brewing Company. Enjoy the smooth sounds of the Moe Hansum Band and celebrate the race's 20th birthday with the whole community. The act's blend of soulful, folksy country and funky blues will leave you ready and raring to race on Sunday! You can also enjoy some delicious food from one of Katy's finest establishments-the Baker St. Pub & Grill!
Participants can complete the race in a couple of ways. Those who are looking for a real challenge can do each leg individually, whereas others can register as teams, and complete the race as a relay. Regardless of how you choose to get through the triathlon, it's a real accomplishment, and you would be participating in one of our cities longest-standing events! In order to register, simply go to KatyTriathlon.com and register online. From there, you can pick up your racing packet and get ready for an intense challenge this weekend!
In order to participate in the triathlon, you must be at least 11 years of age. There are a number of divisions and age groups for the race, from 11-14 to 70+. The vast array of individuals invited to participate is an indication of how dedicated our community is to living an active, healthy and fit lifestyle. The Katy Triathlon is an event that brings the entire community together every year, thus I'd recommend any newcomers to the area to attend to cheer on the athletes! It'd be the perfect opportunity to meet new friends and neighbors from all over the Katy, TX area.
If you have any questions about buying or selling a home in Katy, TX, don't hesitate to contact me and ask! As a longtime real estate agent of the area, I've come to know and love the comunity, and I'd be happy to keep you in the know about the latest happenings. I hope to hear from you soon!
Mickie Cioccia
Mickie C and Company Realty
Check Out Our Website
See Katy and Houston, TX Homes for Sale 
Become Our Facebook Fan
Follow Us on Twitter
Connect With Mickie on LinkedIn
Contact Our Team
Share on Facebook