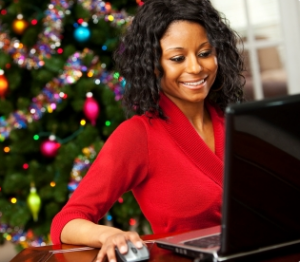 It's hard to believe that we're celebrating Thanksgiving this week and the official start of the holiday season!  As a Katy, TX Real Estate agent and resident, I love this time of year.  While we may not get the chill in the air or snow that those of you who have relocated to Katy are used to, there's something so warm and inviting about the holiday season here, and those throughout the Katy, TX community can begin to sense the holiday spirit!
For many, this weekend will mark the beginning of their shopping season.  Those brave enough to face the crowds will head to Katy's well loved Mills Mall on Black Friday to get the best deals.  Yet, for some who are reading this blog, you may find yourself shopping for something else this season:  a home in Katy, TX!
If you are in the market to buy a home during the holidays whether due to a job transfer or other extenuating circumstances; let me be the first to say I'm thrilled that you've chosen Katy, TX!  You'll fall in love with its ideal location just outside of Houston and its vibrant community.  However, you may be a little leery about buying a home during the holiday season.  Let me assure you that buying a home in Katy, TX during the next few months can be a smooth and efficient process!  Here are just a few tips that will help to create a stress free home buying experience.
1.  Start Your Search Online– Instead of spending your time searching for open houses or for sale signs, get online to streamline your search.  There are many great homes in Katy, TX that you can view online.
2.  Get Pre-Approved– Finding the home of your dreams and then shopping for a loan is a risky move, as most home sellers won't even look at an offer that's not accompanied by a pre-approval letter.  Getting pre-approved ensures you know your exact budget and can save you from a bidding war if many are vying for the same home.
3.  Prioritize Your Housing Needs– Finding a home fast means being flexible.  The longer the list of requirements, the harder it will be to find a home.  Keep your list short and to the point.  Focus on the key elements you're looking for and let the extras fall as they may.
4.  Find a Great Agent– This may seem easy, but finding an agent that truly knows the Katy, TX Real Estate market and can show your properties that are right in your price range and meet your style and needs can be challenging.  Of course, I'd love to help you in your home search and know that my experience and proven success will make the home buying process an easy one.
5.  Negotiate Repairs– If an inspection reveals that the home you want to buy requires repairs, taking the responsibility off the seller can help you close the deal quicker. After obtaining estimates, ask the seller for a credit rather than asking them to complete the repairs themselves.
6.  Have Cash Ready for Closing– You don't want to be scrambling for funds at the last minute, so be prepared for this important date. A day or two before closing on your Katy, TX home, you'll get the final settlement statement, detailing the terms of your loan and all the closing costs. Be sure to get a certified or cashier's check made out for the total amount you owe at closing, including the down payment since you can't use a personal check.
7.  Have a Plan B– Because not every transaction goes smoothly, be sure you have a property or two as a backup; you don't want to have to start from scratch!
I hope these tips encourage you that buying a home in Katy during the holidays is possible!  Of course I would love the opportunity to talk with you about your real estate needs and to walk with you through the entire home buying process!
Please feel free to contact me today to get started!
Happy Thanksgiving!
Mickie Cioccia
Mickie C and Company Realty
Check Out Our Website
See Katy and Houston, TX Homes for Sale 
Become Our Facebook Fan
Follow Us on Twitter
Connect With Mickie on LinkedIn
Contact Our Team
Share on Facebook