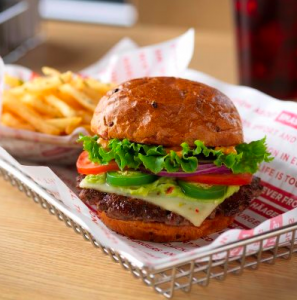 For those of you who have visited my Katy TX blog in the past, you know that I enjoy featuring what's taking place in the community of Katy!  As a Katy TX Real Estate agent, I understand that buying a home is much more than the property itself, but about the quality of life.
As one who's lived and worked in Katy, I can attest that Katy TX is a great place to call home!  In fact, it continues to grow and develop into a thriving community and today I wanted to highlight a few things that are coming soon to Katy that I think you'll enjoy!
Food is a big part of any community as it's a way for friends, family and neighbors to gather together and share in the local fare.  There are a few new restaurants that will find their home in Katy TX that you won't want to miss!
Grand Opening: Smashburger Katy
Grand Parkway & Fry, Katy
Wednesday, December 12 at 10am
Smashburger announces the opening of its newest location to satisfy local taste buds in Houston. The restaurant, located at 6645 South Fry Rd., in Katy, marks the company's thirteenth location in the Houston area.
Smashburger's menu features a variety of customized recipes featuring nationwide favorites as well as regionally inspired menu items that Smashburger creates to fit the taste preferences of the local market. The menu also allows guests to build their own recipes.  Don't miss the grand opening!
Also opening soon in Katy TX is a Mario's Pizza which will open in the Target strip on Westheimer Parkway.  Dickey's BBQ will join the list of new restaurants with its' grand opening this Saturday on Mason Road!
I hope you take the opportunity to gather friends and family to get a taste of these new local establishments!  New developments like these show Katy's continued growth and it's committment to make Katy a thriving place to call "home!"
If you don't currently live in Katy, but have been considering moving to the area; please let me know!  I would be happy to meet with you and talk about what you're looking for in a home.  There are a number of beautiful homes currently available in Katy that I would be happy to show you!
I look forward to hearing from you!  Bon Appetite!
Mickie Cioccia
Mickie C and Company Realty
Check Out Our Website
See Katy and Houston, TX Homes for Sale 
Become Our Facebook Fan
Follow Us on Twitter
Connect With Mickie on LinkedIn
Contact Our Team
Share on Facebook