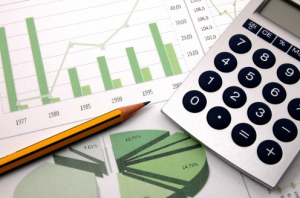 With each new year comes the opportunity to start fresh, create goals and come up with your new year's resolutions.  It's a great time to rethink your approach to your personal life, work and other things you'd like to achieve throughout the year.
For some of you, buying a home in Katy TX is on the top of your list!  Whether you're relocating to the area, have outgrown your current home, or are planning on downsizing; there are a number of beautiful homes on the Katy TX Real Estate market.  You're sure to find a great home that fits your needs, budget and lifestyle!
Speaking of budget, if you are considering buying a Katy home, chances are you've thought through the key financial aspects of such a large purchase.  However, if one of your goals for the new year also had to do with finances and wanting to stay on track, you'll want to come up with an in depth financial strategy before buying.
Here are a few questions to get you started:
– How long do I plan to live in this house?
– Is this a vacation property I want to rent out?
– Where do I see myself in five or 10 years?
– Do I have to or want to make home improvements?
– Do I want to keep cash on hand for other investments?
– Can I take financial risks?
– Do I want to be debt-free?
Once you've answered these questions, you can map out where you want to land financially after the home purchase.  Your financial philosophy will help you navigate through the process of getting a mortgage loan and other various options you'll need to decide when buying your home.  Here are five tips to consider when searching for the right mortgage loan.
1. Shop for the best rates– Look at local Katy TX banks as well as national lenders for find the best rates.  You may even want to consider working with a mortgage lender.
2. Decide on points– Decide if you're willing to pay for point to get a lower interest rate, or if you want to take a higher rate in order to keep closing costs down.
3. Combine different loan features– This allows you to feel comfortable with the loan as well as giving you flexibility to achieve your financial goals.
4. Don't forget about additional costs– When applying for a loan you'll want to factor in additional costs such as property taxes, insurance and possible homeowner's association fees.
5. Ask about other loan terms– Oftentimes banks won't advertise loan terms such as 20 years, but asking about it can ensure you find the right fit for your loan.
If you have questions about the home buying process or the current Katy TX Real Estate market; please feel free to contact me!  I would love to be your trusted resource for all things Katy TX and to help you find and purchase the home of your dreams right here in Katy TX!
I look forward to hearing from you!
Mickie Cioccia
Mickie C and Company Realty
Check Out Our Website
See Katy and Houston, TX Homes for Sale 
Become Our Facebook Fan
Follow Us on Twitter
Connect With Mickie on LinkedIn
Contact Our Team
Share on Facebook