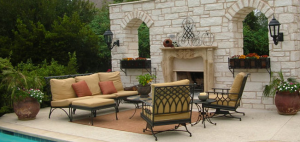 Katy Texas is a great place to call "home" as it boasts a vibrant community, mild winters,  year round events, great schools, and plenty of wonderful restaurants, shops and area attractions.  As a Katy TX Real Estate agent, I thrive on introducing those relocating to the area, all that Katy TX has to offer.
As we approach spring, we'll begin to see the Katy TX Real Estate market become more lively, and interested buyers will find their way to open houses and showings of their favorite homes on the market.  And, while there are a large number of buyers, there are also those that find themselves looking to sell their Katy TX home.  Whether due to a job transfer, other extenuating circumstances, or the opportunity to move into their dream home in Katy TX; sellers find the spring to be a great time to jump into the real estate market.
If you are planning on taking the next step in putting your home on the Katy TX Real Estate market, I wanted to point out some of the things you'll want to do to get your home ready to sell.  Take a look!
1. Examine your Front Door:  Wear and tear from use, can leave front doors looking dingy and weak. Replacing doors with a more energy efficient door looks great and saves money on heating and air. Don't want to spend a lot? A simple paint job will give your old door an updated and refreshed look.
2. Check the Foundation: Inspect the foundation of your Katy TX home for large cracks and shifts in the blocks. Seal large cracks and gaps between the foundation and concrete/earth and directly on the concrete.
3. De-Clutter: It's easy to collect things in your home during the winter months, but spring is all about having a fresh start!  Take time to evaluate the things you really need to keep and those things that you can part with.  Then, establish an organization system.  Hardware stores offer a range of affordable shelving solutions.
4. Clean the Deck: Katy TX residents like to spend time outdoors in the milder seasons so having an outdoor space, whether it's a patio or deck, acts as an extension of your home! You want this area of your home to really shine and reflect how you care for your home's interior.  Remove grime, pollen, fungus and mildew by scrubbing the surface with a deck or patio cleanser.  Of course you'll also want to brush off your outdoor furniture and create the living space that is attractive to buyers!
5. Get Rid of Mold: Examine your ceilings, attic, walls and bathrooms. If you do notice mold, you must identify the source of the mold before repainting. Ask a local contractor for help. When you are ready to repaint, use mold growth inhibitor paint made for high moisture areas.
6. Exterior Paint: Carefully scrape, prime and paint peeling spots on trim or woodwork. You'll protect wood against summer's heat and moisture and prevent a more difficult paint job come fall.
7. Add some green: The first thing guests notice when approaching your Katy TX home is color, light and symmetry. When adding new shrubbery, keep it symmetrical. Change outdoor light bulbs to energy efficient bulbs. It is amazing what some flowers, light and fresh paint can accomplish for the first impression of your Katy TX home!
I hope these tips will help you as you prepare to sell your Katy TX home!  I know it can seem overwhelming at first, but getting your home ready now will ensure a smoother process when it comes to putting your home on the market.
If you have questions about the Katy TX Real Estate market, or you'd like to learn more about selling your home; I would be happy to talk with you!
Mickie Cioccia
Mickie C and Company Realty
Check Out Our Website
See Katy and Houston, TX Homes for Sale 
Become Our Facebook Fan
Follow Us on Twitter
Connect With Mickie on LinkedIn
Contact Our Team
Share on Facebook