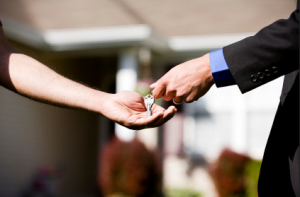 If you've been considering buying a home in Katy TX this spring; I'm glad you've taken the time to stop by my blog!  As a Katy TX Real Estate agent, I enjoy providing great market information to my clients as well as giving insight into what's happening in the great city of Katy.
Buying a home can seem like a large undertaking at first and, this could be the exact reason you haven't taken the plunge with moving forward to find your new Katy TX home.  It's true that there's a lot that goes into the home buying process, but having someone by your side each step of the way can make all the difference!
If you're debating on whether to use a real estate agent, or to tackle the housing market on your own; I would encourage you to look over these ten perks of having a trusted Katy TX Real Estate agent leading the way!
1. Education and Experience– Their years of training and experience in the market will be a great asset to you! You don't have to put pressure on yourself to learn about the market or how to negotiate a deal since a real estate agent will be fully trained and know the ins and outs of the Katy TX Real Estate market.
2. Agents are Buffers– You won't have to deal with multiple phone calls from buyers or other agents. Buying or selling a home can get personal and your Katy TX Real Estate agent can act as your personal shield against pushy buyers or bad deals.
3. Area Knowledge– If you're buying a home in Katy TX and are relocating to the area, your Katy Real Estate agent will know the best places to search to fit your needs and lifestyle!
4. Price Guidance– Your real estate agent can guide you in what you want to offer on a home and help you come up with a price that works within your budget. They can also give you advice on pricing your home correctly from the beginning.
5. Market Condition Information– You'll get an inside look into the Katy TX Real Estate market such as what homes are currently selling for on the market or when a home is a good deal.
6. Professional Networking– Your Katy TX Real Estate agent may already have a connection to an interested buyer for your home! They will also have contact with other Katy Real Estate agents and brokers and can get the word out about your home being on the market.
7. Negotiation Skills– Negotiating a contract can be tricky and your agent will be able to navigate through this process to ensure you are happy with the deal.
8. Handling Volumes of Paperwork– There's a lot of paperwork that goes into buying or selling a home. Your real estate agent will be able to take care of this for you and make sure every "i" is dotted and every "t" is crossed!
9. Answer Questions after Closing– Sometimes there can be issues that arise during the closing or taxing authorities can get behind in their paperwork and call you months after closing. A good real estate agent will stick by you even after you close a deal to take care of any after effects.
10. Develop Relationships for Future Business– Finding a trusted Katy TX Real Estate agent can be tough, but once you find one; you'll want to develop a great relationship with them! Whether you are looking to buy or sell again in the future, you know that they'll be your first choice so building that relationship is key!
I hope these ten reasons to use a Katy Real Estate agent helps shed some light on all that a real estate agent can do for you!  Buying a home is a large financial and personal decision, and you want someone that's experienced with you through each step.
If you're ready to move forward, please feel free to contact me today!
Mickie Cioccia
Mickie C and Company Realty
Check Out Our Website
See Katy and Houston, TX Homes for Sale 
Become Our Facebook Fan
Follow Us on Twitter
Connect With Mickie on LinkedIn
Contact Our Team
Share on Facebook