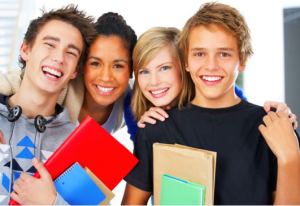 As a Katy TX Real Estate agent, I enjoy highlighting to potential buyers, all that Katy TX has to offer.  This rapidly growing city just west of Houston, has become a hot spot for those looking for the convenience of the suburban lifestyle and the amenities of a big city.
A few months ago, I talked about the extensive growth to Katy TX and the need for expanding the roads.  And, with any thriving city, that's not the only thing that's being affected by the increase in activity!  In fact, there's great news for new families moving to the area because Katy ISD will be welcoming a new high school to the area this fall!
I love talking with families about the Katy TX education system because it is such an asset to those living in the area.  Tom Gunnell, chief operations officer with Katy ISD noted, "The district has been among the fastest growing in the United States over the first decade of the 21st century in which it grew by 76 percent."
In the 2011-12 school year alone, 1,840 new students enrolled in the district, and the school continues to expand!  In  fact, if the growth continues as it has been, in five years, the district will reach 75,500 students.  It's this growth that is bringing excitement to the area and creating the need for an additional high school.  Planners see that the southwest quadrant of the district as the ideal location for the new school, which has yet to be named.
This project, which will cost approximately $137 million, will house only freshman and sophomores this coming fall.  "It will then grow to a full service high school as those students become seniors," said Steve Stanford, director of communications with the school district.  The school is projecting a number of 865 students in its' first year and will have an enrollment of 3,251 students by 2017
To learn more about this new school in Katy TX, please visit the Katy ISD website.
It's an exciting time in Katy TX and if you are considering moving to the area; I would love to assist you in your Katy home search!  There are a number of beautiful homes in the area, and new properties coming on the market each week!  As a Katy TX Real Estate agent, I would enjoy working with you in each step of the home buying process, from starting your search to signing the contract!
I look forward to honing in on your specific housing needs and finding an ideal home for you in Katy TX!
Mickie Cioccia
Mickie C and Company Realty
Check Out Our Website
See Katy and Houston, TX Homes for Sale 
Become Our Facebook Fan
Follow Us on Twitter
Connect With Mickie on LinkedIn
Contact Our Team
Share on Facebook