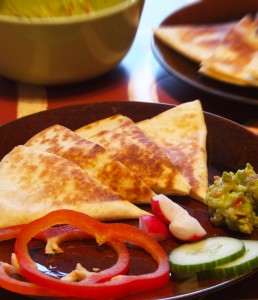 If you've been following my blog, then you know that I enjoy sharing the unique benefits that come with living in Katy, TX! With a friendly, welcoming atmosphere and so much to do, Katy, TX has something to offer everyone. Aside from assisting clients to buy or sell a home in Katy, TX, I enjoy highlighting our diverse, eclectic community to current and potential residents. Helping to oversee the most beneficial buying and selling process for my clients is just one part of what I do – Introducing residents to exciting new businesses, restaurants and shops in the area is also an important cornerstone of being an expert Katy TX real estate agent!
One of the most exciting additions to Katy, TX is the new Jimmy Changa's Mexican restaurant on West Green Boulevard. Being constructed behind the CVS Pharmacy and Carl's Jr. restaurant, Jimmy Changa's is speculated to open sometime in 2014. Known for its heaping portions of reasonably-priced Tex-Mex favorites, Jimmy Changa's also offers a full menu of specialty drinks as well as options for children's meals. A casual, laid-back restaurant met with much popularity at its current locations in Pasadena and League City, we are thrilled to see another new business ready to open its doors in Katy, TX.
With the Katy, TX area booming and continuing its skyrocketing growth, it's no wonder that potential buyers relocating from near and far are flocking to the region. As always, interested parties are welcome to browse my featured listings, search local properties and contact me directly to discuss their real estate needs today. With a consistent influx of new businesses and many activity options, I encourage those relocating to give serious consideration to live in Katy TX. Whether you plan to buy or sell, let my professional experience, local expertise and passion for real estate assist you with your next transaction. 
Keep an eye on Katy, TX – and my blog – for frequent updates and current information on the local community, the Katy TX real estate market and industry news and tips. I look forward to working with you to discover your dream home.
Mickie Cioccia
Mickie C and Company Realty
Check Out Our Website
See Katy and Houston, TX Homes for Sale
Become Our Facebook Fan
Follow Us On Twitter
Connect With Mickie on LinkedIn
Contact Our Team
Share on Facebook