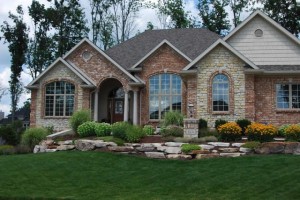 Summer is a great time to buy a home in Katy TX.  The surge of homes coming on the Katy TX Real Estate market in the spring, along with the freedom families face for moving when children are out of school, are a few reasons why many who are moving to a new home in Katy pick the summer months to do so!
If you've been searching for a new home in Katy TX, or are relocating to the area and are planning to visit for a weekend of house hunting; there are a few tips you'll want to have in mind.  Take a look!
1. Look past curb appeal– Summer is a great time for sellers as their home is being shown in the best light possible.  Budding flowers, lush trees and green grass set the stage for a home to show well.  Buyers see beautiful curb appeal and can instantly fall in love with the appearance of the home and its charming setting.  Yet, it's important to look past curb appeal and focus on what's going on inside the home.  Take note of any major updates or repairs you'll have to do to make the home move in ready and take those factors into serious consideration.
2. Start your search early– If you have children that will be starting school in the fall, you'll want to find and be settled into your new Katy home before the school year starts.  Moving early to mid summer will allow your children to meet others in the neighborhood and feel less nervous about starting at a new school in the fall.
3. Act quickly– On average, 30-40% of homes sell in the summer months.  This means that competition is tight.  If there's a great home that fits your style, budget and your wants; move quickly or someone else will!  Of course you still want to weigh the decision carefully and talk with your Katy TX Real Estate agent, but delays can lead to bidding wars or someone snatching up the home first.
4. Have your financials in order– Because you'll need to act quickly on a Katy TX home in the summer, you'll want to be sure to have your financials in order. This means being pre approved and making sure you're prepared with a down payment.
5. Don't be fooled by nice weather– A dry summer can hide a moisture problem in a home.  Look for clues of excessive moisture by checking the ceiling and walls for water marks.  Mildew is also another sign of moisture issues and will need to be dealt with immediately. You'll naturally want a home inspection before purchasing the home, but these are a few clues to look for when viewing the home for the first time as they can tip you off to potential issues.
I hope these tips are helpful as you continue or begin your Katy TX home search!
As a Katy TX Real Estate agent, I would be happy to sit down and talk with you about what you're looking for in a Katy TX home.  The market can sometimes feel overwhelming when there are a number of homes to choose from, but I can help hone in on your needs, wants, budget and lifestyle to ensure you're only seeing the homes that truly fit what you're looking for in a Katy TX home.
Please feel free to contact me today to get started!
Mickie Cioccia
Mickie C and Company Realty
Check Out Our Website
See Katy and Houston, TX Homes for Sale
Become Our Facebook Fan
Follow Us On Twitter
Connect With Mickie on LinkedIn
Contact Our Team
Share on Facebook