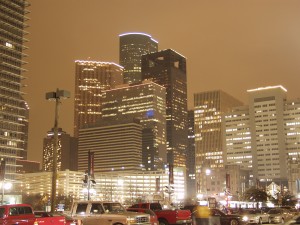 As a longtime Katy, TX real estate agent, I have had the pleasure of working with sellers and buyers of all types. From empty nesters hoping to downsize into something that can be easily maintained to growing families and young professionals seeking a home that meets their evolving needs, the Katy, TX real estate market has something to offer everyone. With the region steadily growing and more people flocking to the Houston area, I can help you find the Katy, TX home that is right for your unique real estate needs. Because of the influx of jobs, economic growth and healthy housing market, the Houston, TX/Katy TX area is quickly being lauded as one of the top destinations for recent college graduates and young professionals. As an experienced Houston, TX real estate agent, I can introduce you to the neighborhoods and surrounding communities to help you discover the home of your dreams in the area that suits you best. Here are just a few reasons why recent graduates and young professionals are coming to Houston, TX and Katy TX in droves:
Jobs, Jobs, Jobs. While other major metropolitan areas are still struggling with high unemployment rates, Katy, TX's nearby neighbor, Houston, has been recently named as the very best city for recent college graduates to find work. With a job growth rate that eclipses other big U.S. cities, Houston has long been an attractive corridor for businesses and employers. Ranked as creating more jobs than any other city in the United States, the Houston/Katy, TX region is home to a variety of industries and companies of all sizes and types. With the unemployment rate at a mere 6.2%, our area was recently distinguished by MSN Now as the number one city that every recent graduate should pick up and move to.
Low Cost of Living. With plenty of affordable Katy real estate available, the market is excellent for both buyers and sellers. Whether you're seeking something close to nightlife, shopping, work and entertainment or you're hoping to find a home to start a family in, the Katy, TX real estate market is a stable and secure one for your residential investment. Additionally, Texas does not have a state income tax and the general cost of living tends to be slightly less expensive in Houston, TX and Katy TX as opposed to other desirable urban areas, such as Los Angeles, San Francisco, New York City, Boston and San Diego.
Culture, Activities and Fun. With hundreds of restaurants sure to satisfy any palette, dozens of bars, nightclubs and entertainment hotspots, there is always something to do in Houston, TX and its surrounding areas. With no lack of art, entertainment, diversity and culture, residents never find themselves bored in Houston or Katy TX. As a real estate agent familiar with the ins and outs of the area, I can help you find the community that feels like home – Whether that's a quiet residential neighborhood or a hip urban building at the center of everything.
I'm always happy to introduce potential new residents to Katy TX and look forward to working with you. Relocating to a new city can be tough – But with an experienced Katy, TX real estate agent by your side, we can ensure that you will feel right at home in no time! Please contact me today to get started.
Mickie Cioccia
Mickie C and Company Realty
Check Out Our Website
See Katy and Houston, TX Homes for Sale
Become Our Facebook Fan
Follow Us On Twitter
Connect With Mickie on LinkedIn
Contact Our Team
Share on Facebook