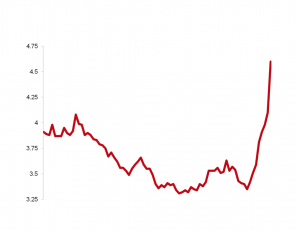 Over the past few years, the nation has been wishing for the recovery of the housing market, and 2013 has been an exciting year for this much anticipated comeback.  Here in Katy TX, we've seen continued growth in businesses, schools and people relocating to this vibrant area.
As a Katy TX Real Estate agent, it's an exciting time to be a part of the Katy TX Real Estate market and, if you're reading this blog, chances are you're considering jumping into the market yourself!
You really can't enter the Katy TX Real Estate market at a better time.  There are a number of beautiful homes on the market from which to choose and listing prices are still relatively low.  The only mistake in buying a Katy TX home would be to wait.
While we're all celebrating the continuing upswing of the housing market, the strong market translates into rising mortgage rates.  Which means, waiting can be costly!
A recent report from a Freddie Mac Primary Mortgage Market Survey noted interest rates on 30 year fixed rate loans were at record lows at 3.5 percent at this time last year and even went as low as 3.31 percent last November.
These historic lows, however, have recently started to climb and have jumped up to more than 4.5 percent, which hasn't been seen in over two years!  The survey went on to point out that at the end of June of this year, rates jumped almost .5 percent which posed the largest week-over-week increase in more than a quarter century.
As a Katy TX Real Estate agent, I put together a few charts to show this trend over the past year.  Hopefully these will give you even more insight into the upward trend of mortgage rates and how they can impact your costs.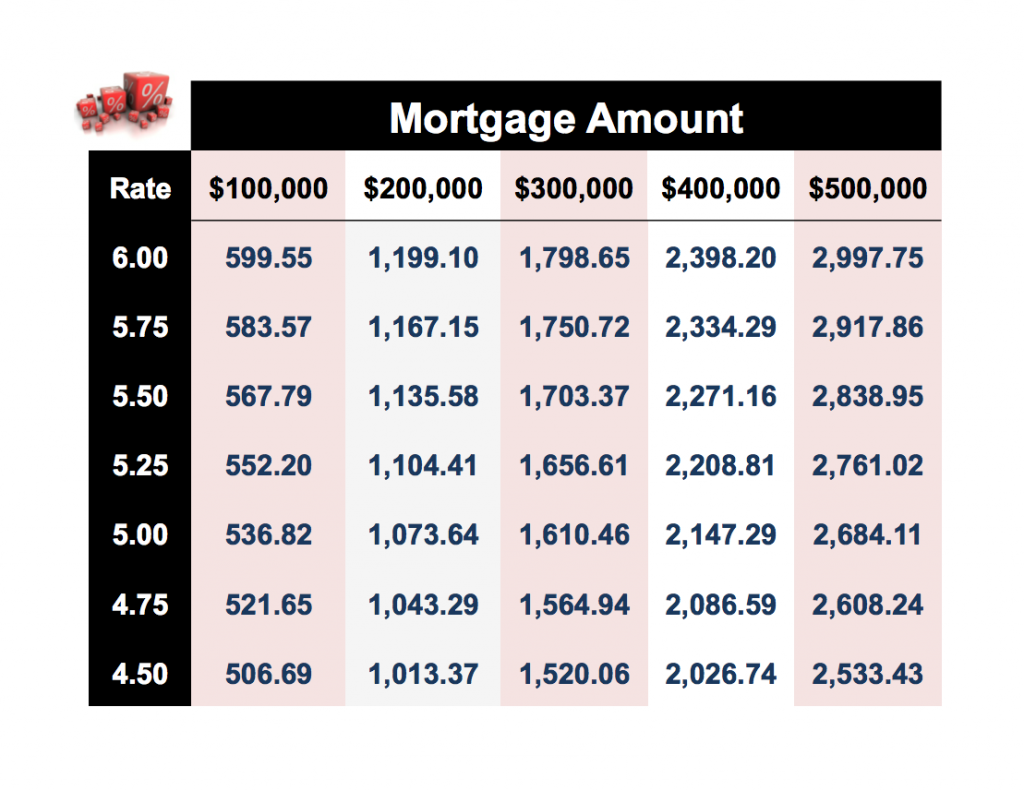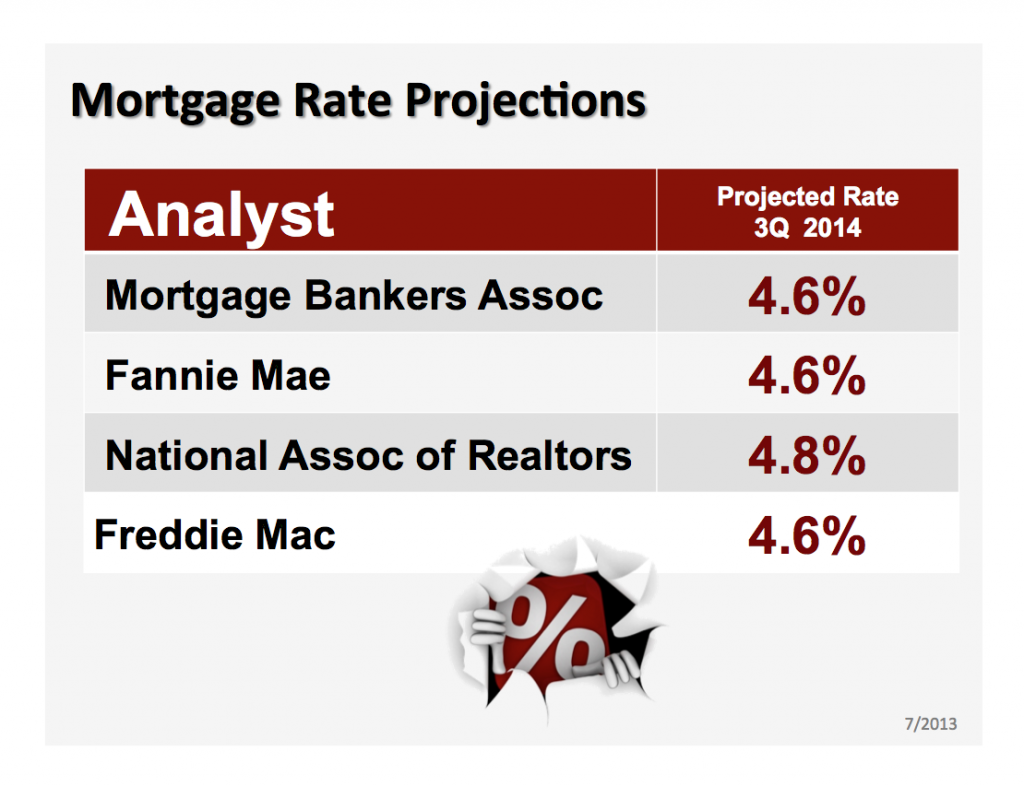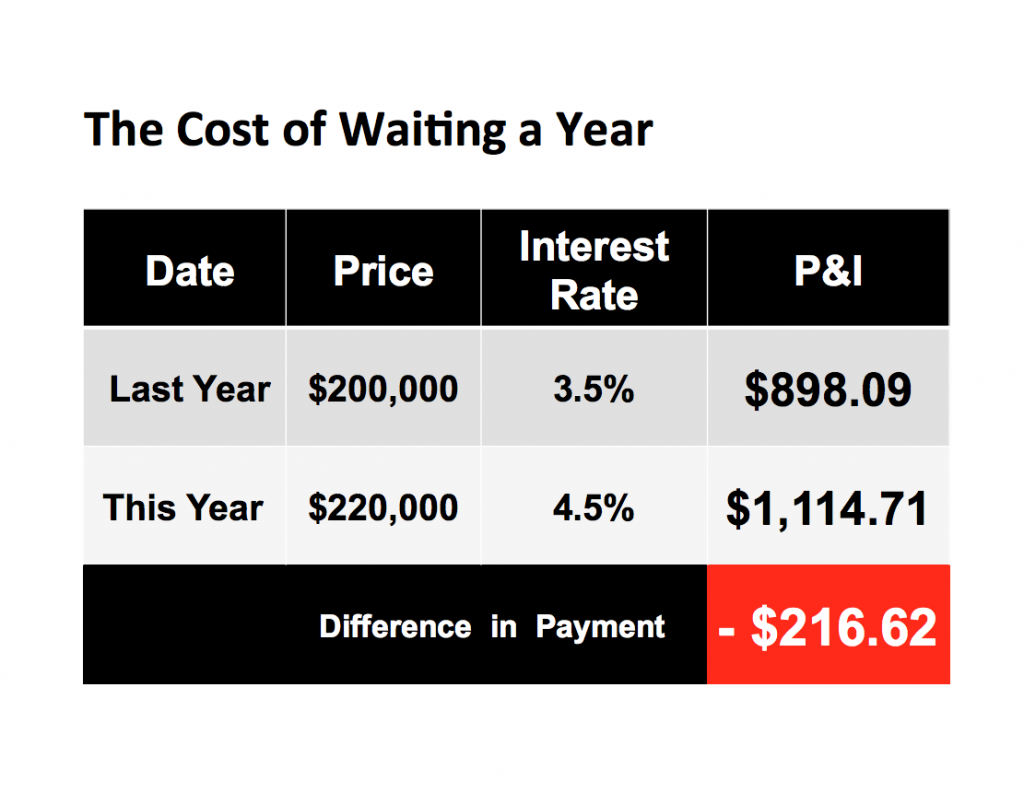 So, what does this mean for you as a buyer?  Don't delay!
While you want to ensure buying a home in Katy is the right decision for you, the rising mortgage rates show that there is a cost for waiting.
If you know you'd like to move forward with searching for your new Katy TX home, or you have further questions about buying a home in Katy TX, please feel free to contact me today!
I would be happy to talk with you about your needs for your Katy home and your financing options!
Mickie Cioccia
Mickie C and Company Realty
Check Out Our Website
See Katy and Houston, TX Homes for Sale
Become Our Facebook Fan
Follow Us On Twitter
Connect With Mickie on LinkedIn
Contact Our Team
Share on Facebook