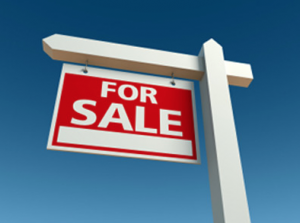 In our most recent blog posts, we talked about various aspects of the home buying process and why many are choosing to relocate to Katy TX.  However, we know that there are those of you who are in the opposite boat and are considering selling your Katy TX home.  Whether you're experiencing a job transfer, are looking at moving into your dream home or other extenuating circumstances, selling a home can seem a little overwhelming at first.
As an experienced Katy TX Real Estate agent for a number of years, I've helped many sellers navigate through putting their home on the market and successfully selling their home!  Many sellers will want to be sure that putting their home on the market will result in a sale before the holiday season hits.  And, while you do want to carefully consider the ins and outs of selling, the entire process can run smoothly and efficiently!
Here are eight great tips for helping your home sell quickly this fall.
1. Time it right- The fall Katy TX Real Estate market is an great time to put your home on the market.  Buyers are interested in finding their new home before the holidays and are amping up their search!  If your home is currently on the market and has been on for some time, you may want to talk with your talk with your Katy TX Real Estate agent about taking it off the market and re-listing with new photos so it looks "fresh!"
2. Price it at exactly what it's worth- One of the biggest challenges can be determining the correct listing price.  While you have an idea of what you'd like to make on your home, your Katy TX Real Estate agent will provide you with comparable homes on the market and current market stats, and will provide you with guidance for pricing it competitively and with your best interest in mind.  You don't want to overprice and have your home sit on the market!  Price it right from the beginning to ensure the best response!
3. Get your home inspected before you list- In today's market, buyers expect move in ready homes.  Be sure to have your home professionally inspected and make any updates necessary.  The buyer will more likely buy a Katy TX home that they can move into right away!
4. Offer incentives up front- To help your home stand out from others on the Katy TX Real Estate market, try to offer a few incentives right off the bat.  Whether it's offering to pay closing costs or including a free home cleaning; these incentives will give your home that extra boost of appeal!
5. Wage war online- Did you know that 89% of buyers start their home search online?  Your Katy TX Real Estate agent should be able to show you exactly where your house is being marketed online.  Want to learn more about my home selling plan? We'd love to talk with you!
6. Use the best agent- Your real estate agent will play a huge role in the home selling process.  Find an agent with experience in the Katy TX Real Estate market and who has a solid record of home sales.  Taking time to do research will pay off in the long run!
7. Spend money on the three key spaces:
• The front of the house
Buyers decide in the first eight seconds of seeing a home if they're interested in buying it. Get out of your car, walk in their shoes and see what they see within the first eight seconds. Edge your lawn, mulch your flower beds, trim your bushes, steam clean your driveway and paint your door and trim.
• The living room
Get rid of all your clutter, including a third of your furniture. Paint the walls a neutral white and add touches of color. If you can afford to stage one room, this is it.
• The kitchen
Invest in cheap expenses like changing the cabinet fronts, new lights and fixtures, new knobs and drawer pulls, installing a chic new backsplash, resurfacing the floors and getting one new, fancy-looking appliance.
8. Lighten your house- After location, light is the second-most cited reason buyers choose a particular house. Buyers want a lot of natural light and light, neutral colors on the wall when they're looking at a Katy TX home.  Make sure the views from your Katy home are highlighted by trimming trees or shrubs and keeping things inside simple so that the focus can be the outdoors!
Armed with these tips, and an experienced Katy TX Real Estate agent by your side, you should have no problem selling your home this fall.
If you're ready to move forward with selling your Katy home, please feel free to contact me today!
Mickie Cioccia
Mickie C and Company Realty
Check Out Our Website
See Katy and Houston, TX Homes for Sale
Become Our Facebook Fan
Follow Us On Twitter
Connect With Mickie on LinkedIn
Contact Our Team
Share on Facebook