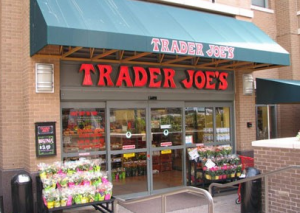 If you've visited my blog in the past, you know how much I enjoy highlighting what's taking place in Katy TX, along with new developments that we in the Katy community will be sure to love!
As a Katy TX Real Estate agent, I always want to provide my clients with a well-rounded approach to the Katy TX Real Estate market.  This means providing pertinent information about the ins and outs of the market itself, along with what you can expect from living in Katy TX.  Choosing your home, especially if you're relocating to Katy, means getting to know the area in which you'll be living and making sure it's a good fit with your lifestyle.
One of the things I appreciate about living and working in Katy TX is the way it's growing and expanding to provide an even better way of life for its' residents.  Recently, I heard about some new developments that will be taking place in Katy TX in 2014 that I'm excited about and sure you will be too!  Take a look at what's coming to Katy TX!
Bullritos
24441 Katy Fwy Ste 500
– This well-loved Burritos and Tacos restaurant will be coming to Katy in the near future near Katy Mills Mall!   While there are three Bullritos in Houston, this will be the first installment in Katy.  Bullritos is known for it's fresh and delicious burritos, tacos and tex mex options as well as its easy and unique ordering process!  To learn more about Bullritos, please visit their website.
Trader Joe's
LaCenterra at Cinco Ranch
– Trader Joe's is a quickly growing national chain that provides some of the best in fresh, domestic and imported foods at a fraction of the cost.  This specialty store will be opening at LaCenterra at Cinco Ranch, although the exact date and number of jobs this will provide hasn't yet been announced.  One of the reasons Trader Joe's is able to cut costs is by purchasing many items from manufacturers instead of distributors.
Trader Joe's also provides their own line of Trader Joe's products that are often free from preservatives and other artificial ingredients.  You'll be able to find everything from your basics like milk and bread to unique, imported items that you can't find anywhere else!  If Trader Joe's is new to you, you can always check out their locations in Houston and get excited about the Katy store opening!
As you can see, Katy TX keeps growing and adding great features for its residents!
If you've been thinking about relocating to Katy or are interested in moving into your dream home in Katy TX; please contact me today!  I have years of experience working in the Katy TX Real Estate market and would be happy to help you find the home that fits your needs and budget and give you more insight into the Katy TX lifestyle.
Feel free to contact me today to get started!
Mickie Cioccia
Mickie C and Company Realty
Check Out Our Website
See Katy and Houston, TX Homes for Sale
Become Our Facebook Fan
Follow Us On Twitter
Connect With Mickie on LinkedIn
Contact Our Team
Share on Facebook