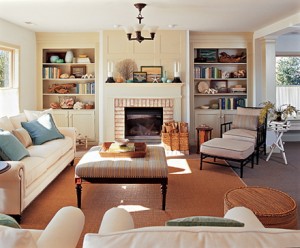 Katy TX is on the move with new developments and businesses popping up all the time!  If you live in Katy TX, you're probably just as excited as I am to hear about the growth and changes that continue to form our vibrant community.  As a Katy TX Real Estate agent, it's an exciting time to live here and see the real estate market echo the activity.
You may be visiting this site today to learn more about Katy TX and the Katy TX Real Estate market.  If that's the case, I'm glad you're here!  My goal is to provide those interested in relocating to the area a good sense of the lifestyle that's available, as well as pertinent real estate information.
If you're thinking of moving to Katy before the end of the year, I wanted to highlight some key aspects that you'll want to hone in on in your home search!  There are a lot of factors that go into buying a home, and beginning the process can seem overwhelming.  However, if you focus in on a few of the major characteristics of a home, oftentimes this will help you narrow down your search faster and be in your new home sooner!
Take a look at these five key aspects you'll want to look at in your Katy home search!
1. Layout and Space–  Know your goals for the home, whether it's a long term home or a home that you'll use for hosting family and friends. Floor plan, along with the number of bedrooms and bathrooms, play a role in how comfortable and efficient your home is for you.  Although you want the most space for your money, buying a home that's too large may not be in your best interest.
2. Location– It's often said that location is key, and that's very true!  You can always make changes to the interior and exterior of your home, making it look exactly as you would like, but you cannot move your home to a new location. Be sure that the location you choose matches your desires for things such schools, work, daily errands and community.  A home that's a good price, but is not in the community that fits you best may not be the home for you.
3. Kitchen– For many, the kitchen is the "heart of the home" so you want to know you enjoy the space! Remodeling is always an option, but is a huge undertaking and can become very costly.  Determine what projects you're willing to undertake and the costs associated with the remodel.
4. Closets and Storage– Not having enough closets and storage can be a huge point of frustration in a home.  Be sure to check closets and storage options in a potential home.  It will make life much easier in the long run.
5. Finishes– Look at those special details that make the home stand out. While this is minor, it is still what makes a home feel pulled together. If you absolutely love the home, but aren't keen on the finishes; buy it. You can always make additional updates later!
As you begin taking the next step in your Katy home search, I hope these tips are helpful!
I'm always available to answer your questions and would love to help guide you through the home buying process here in Katy TX!  Feel free to contact me today to get started!
Mickie Cioccia
Mickie C and Company Realty
Check Out Our Website
See Katy and Houston, TX Homes for Sale
Become Our Facebook Fan
Follow Us On Twitter
Connect With Mickie on LinkedIn
Contact Our Team
Share on Facebook