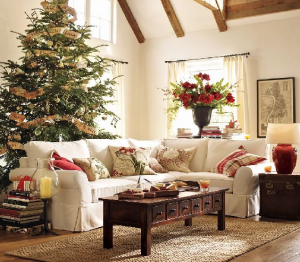 Katy TX is a great place to live and many love the year round warmer temperatures and beautiful atmosphere that Katy has to offer.  Creating an eco-friendly environment is important to our community and there are many ways we can all take part in our own Katy TX homes!
Those of us who are current residents are feeling the cooler temperatures, especially at night.  We know that with the holiday festivities and continual cooling comes a desire to get cozy up in our Katy TX homes with friends and family.
So, how can we enjoy the cozier season while maintaining an eco-friendly atmosphere for Katy TX?  I've listed seven simple ways below!
1. Set the Timer– Set your thermostat to lower temperatures while you're away from your Katy TX home or while you're sleeping. This will automatically help reduce energy used as well as costs just by programming your thermostat.
2. Change Your Filter– Clogged filters can be the largest culprit for airflow inefficiency.  Clogged filters also hold onto dust, dander, mold and spores that are magnified when all the windows are closed and the heat is being used in the cooler months.
Generally, the fiberglass filters should be changed monthly, pleated filters every three months and HEPA style filters every 12 months. This depends upon how often you use your air conditioner and other factors such a pets or a smoker in the house. Learn more about filters and what type you need to get as a replacement on Filters.USA.com.
3. Let the Sunshine In– During the day, be sure to leave blinds and curtains open to let in the sunlight and natural heat. At night, shut them to help "trap" the warmth.
4. Bundle Up– Feeling chilled? Instead of turning up the thermostat, throw on a pair of socks or an extra layer. These small choices to not turn up the heat can really add up in energy savings!
5. Switch our Your Lights– From lamps to the Christmas tree, all of your lights can be changed out for energy efficient LED lights! With the sun setting earlier, you'll be using your indoor lights more often. Also, the festivity of the season's decorations can spike energy bill. LED Christmas lights can cut back on costs and energy usage.
6. Stop Leaks– Check all doors and windows for drafts. You can easily seal windows and doors to prevent the warm air from your Katy TX home escaping while making sure the cool air doesn't leak in!
7. Unplug– Not using an appliance? Unplug it! The Department of Energy notes that, even if appliances are not being used, they are still using energy. 40% of electricity used for your home electronics is used when they're turned off, but still plugged in. Getting in the habit of unplugging will prove to be a smart habit in the long run!
Following these tips will give you a great start in choosing to go eco-friendly in your Katy TX home this holiday and winter season!  You may even be inspired to come up with even more ways to go green in your home!
If you don't currently live in Katy TX, but have been thinking about moving to the area, please don't hesitate to contact me!  As a Katy TX Real Estate agent, I would be happy to sit and talk with you about your real estate needs.
I look forward to hearing from you!
Mickie Cioccia
Mickie C and Company Realty
Check Out Our Website
See Katy and Houston, TX Homes for Sale
Become Our Facebook Fan
Follow Us On Twitter
Connect With Mickie on LinkedIn
Contact Our Team
Share on Facebook