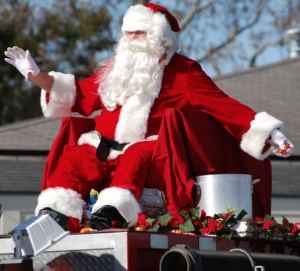 I hope you enjoyed a wonderful Thanksgiving holiday with family and friends!  It's hard to believe we've entered December and are now in the midst of the Christmas season!  It's a great time of year to celebrate with loved ones and take part in the vibrant community of Katy TX!
As a Katy TX Real Estate agent for a number of years, I always enjoy highlighting to those moving to the area what makes Katy TX such a great place to call "home."  Not only are there beautiful homes and neighborhoods, but the lifestyle that's offered is excellent.  You'll find high quality schools, restaurants, shops, events and much more that will provide just what you're looking for in the community in which you live!
If you currently live in Katy TX, or you're considering moving to the area, you won't want to miss this upcoming holiday event!  It's a great way to connect within the community and get a good idea what Katy TX has to offer.
Holiday on the Plaza
Harvest Plaza in Downtown Katy
Corner of Avenue B & 3rd Street
Thursday, December 5th from 5:30-7:30pm
– Don't miss the Annual Holiday on the Plaza taking place this Thursday in Historic Downtown Katy!  Santa will make his grand appearance by fire truck and the Mayor will perform the Christmas Tree Lighting at 6pm!  You'll enjoy crafts for children, live music from our local choirs, live animals, food and drinks, and photo opportunities with Santa and his reindeer.  Gather friends and family and plan to attend this fun holiday event! For more information please call the Parks and Recreation Department at 281-391-4840.
I hope you're able to experience the Holiday on the Plaza here in Katy TX!  It's a great way to get into the spirit of the season and learn more about the Katy TX community.
If you don't currently live in Katy TX, but have been considering moving to the area, I would be happy to talk with you!  Jumping into the real estate market can seem daunting, but I would love to walk with you through the ins and outs of the Katy TX Real Estate market and answer any questions you have.
I look forward to hearing from you!
Mickie Cioccia
Mickie C and Company Realty
Check Out Our Website
See Katy and Houston, TX Homes for Sale
Become Our Facebook Fan
Follow Us On Twitter
Connect With Mickie on LinkedIn
Contact Our Team
Share on Facebook