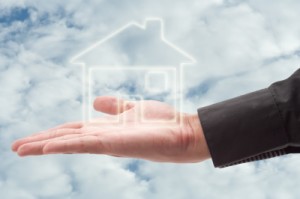 Over the past several years, the number of people buying homes has been on the decline but experts in the real estate field are coining 2015 to be "the year of the first time home buyer." This is great news not only for real estate, but also for the economy in general. The Katy, TX real estate market definitely has plenty of opportunities for first time homebuyers.
There are a number of reasons for the prediction that the number of homebuyers will increase this year. One of the reasons is that there has been a mortgage insurance premium reduction of $900 a year for those with an FHA loan. This is a savings for over two million mortgage borrowers.
Another reason for the prediction is that the millennial generation (individuals ages 35 and under) are becoming a large part of the real estate market. A large portion of millennials were renters by choice of wanting to live in more urban areas with a larger population and higher cost of living, which made renting an apartment a better decision. Another portion of millennials just couldn't afford to buy homes with the economy and the restrictions on lenders in the recent years, making obtaining a home loan very difficult for the middle class.
If you're thinking about buying a home in Katy or Houston, TX there is no better time than now. Spring is right around the corner, and the market is continuing to pick up but there are some deals to be had right now. I'm a seasoned Katy, TX real estate agent and am happy to help your family find the perfect home. Contact me today!
Mickie Cioccia
Mickie C and Company Realty
Check Out Our Website
See Katy and Houston, TX Homes for Sale
Become Our Facebook Fan
Follow Us on Twitter
Connect With Mickie on LinkedIn
Contact Our Team
Share on Facebook