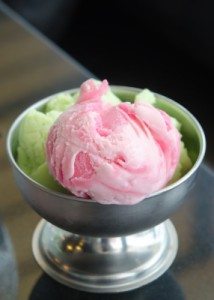 Katy, TX is a great place to raise a family and has a variety of restaurants already…but there are a list of new places that have recently come to the area!
BB's Café
Just opening in late January, the Katy, TX BB's Cafe is the first one located outside of Houston and its fifth total. The food is considered to be "Tex-Orleans" which is traditional Louisiana-style cooking with a slight Texas flare. Located at 406 W. Grand Parkway, this restaurant offers dine-in and takeout as well as catering services.
Pie Five Pizza Co.
This restaurant just opened in late January and is the 15th Pie Five Pizza Co. site in Texas, but is a national chain with locations in 14 states. Located at 1473 Mason Road, this restaurant has the option of four made-from-scratch crusts, 28 toppings and seven sauces to choose from.
Snap Kitchen
Also recently opened is Snap Kitchen, located at 23501 Cinco Ranch Blvd. The food-to-go menu boats fresh and nutritious options and items are changed regularly. Some of the menu favorites include soups, salads, wraps, desserts and baked goods.
Mom's Eats and Sweet Things
Mom's Eats and Sweet Things is no new ice cream shop to the Katy, TX area. It opened in 2009 as Sweet Things Ice Cream Shoppe, but since then relocated and changed its name. This restaurant now offers a full lunch and dinner menu with menu favorites including chicken-fried steak and meatloaf.
With spring around the corner, if you're considering listing your Katy, TX home, I am a seasoned Katy real estate agent and am happy to help you! Give me a call today!
Mickie Cioccia
Mickie C and Company Realty
Check Out Our Website
See Katy and Houston, TX Homes for Sale
Become Our Facebook Fan
Follow Us on Twitter
Connect With Mickie on LinkedIn
Contact Our Team
Share on Facebook