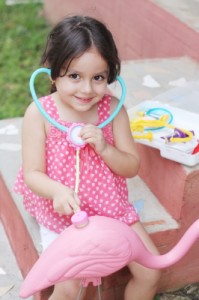 The weather sure has warmed up in Katy, TX and we are in full-on spring mode. There are several fun events this weekend that you won't want to miss. Here are a few:
The Crustacean Ball
Friday, March 20 from 7-9pm at Taylor High School, there is a Crustacean Ball that features Taylor High School's Jazz Band. This event will include a dinner of seafood, potatoes and corn and an amazing gourmet dessert. You can purchase tickets to just the concert and dessert for $15 a piece or tickets that include the concert, dinner and dessert for $25 each. The attire for this event is casual. To purchase tickets, contact a band student or call Denise at 832-677-3430.
Teddy Bear Clinic
On Saturday, March 21 at ER Katy, parents and children can see what it's like to be a child patient at ER Katy. Children will learn how medical tests and procedures are performed using a teddy bear. They will get to listen to breathing using a stethoscope and perform an x-ray on a teddy bear. They will even get the chance to diagnose the teddy's ailment and hand out prescriptions (candy). Only 150 will be allowed to register so do so today!
Ride N' Shine
On Saturday, March 21, from 8-10am, at LaCenterra at Cinco Ranch, you have the opportunity to come look at today's best supercars. This is definitely an event you can bring your family and friends to see. There is no cost for admission to this event.
With spring finally here, perhaps you are considering buying a new Katy, TX home. If so I've been a Katy real estate agent for years and have a wealth of experience. I would love to help you find the perfect home for your family.
Mickie Cioccia
Mickie C and Company Realty
Check Out Our Website
See Katy and Houston, TX Homes for Sale
Become Our Facebook Fan
Follow Us on Twitter
Connect With Mickie on LinkedIn
Contact Our Team
Share on Facebook