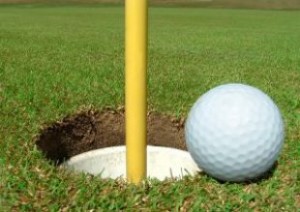 April is half over already, but there are still tons of fun spring events and activities for you to enjoy in Katy, TX this month! As your Katy real estate agent, I want to make sure that my readers always know about fun happenings taking place around Katy, especially if you just recently moved here.
Take advantage of all the fun activities Katy offers its residents by marking these upcoming events in your calendar:
1.  The Tompkins Booster Club Annual Golf Tournament takes place at The Golf Club at Cinco Ranch on Friday, April 17, from 1 to 10 p.m.! Sign up a foursome as a team, or sign up as an individual. You could win some great prizes, and all proceeds benefit the Falcons Athletes. Even if you don't golf, you can still attend the dinner reception and partake in the silent auction.
2.  Katy Market Days are back! These take place once a month. Visit the market to purchase local produce, arts, crafts and more. Each month has a theme, too. This month's market takes place this Saturday, April 18, and the Brookwood Community will be there selling their plants! Pick some up to increase you Katy home's curb appeal. The City Wide garage sale will also take place. Dove Tail Antiques is hosting.
3.  Katy's Spring Gift Market is taking place this Saturday, from 10 a.m. to 6 p.m., and Sunday, from 11 a.m. to 1 p.m., at The Merrell Center. You can expect to find over 100 booths full of fashion items, homeware, home décor and accessories. Follow the event's Facebook page to keep up with vendors that will be at the market, and the items that they will be selling!
4.  Katy Jazz Festival returns on April 24 and 25! Friday will feature live concerts from student Big Bands at 3, 4, 5 and 6 p.m., followed by the evening concert full of world-renowned jazz artists at 7:30 p.m.! On Saturday, the whole day is filled with jazz performances on three different stages, along with a professional art exhibit at the Katy Contemporary Arts Museum.
5.  Healthy Kids Day will be at the Katy YMCA on April 25 from 10 a.m. to 1 p.m.! This event is free and meant to promote health and fitness for kids. There will be a live DJ, moonwalks, face painting and lots of kids' activities. The YMCA will have information on summer camps, swim lessons, sports camps and more available for parents to check out.
Enjoy the rest of April here in Katy, TX! When you're ready to buy a Katy home, or ready to sell your Katy home, contact me, your Katy real estate agent! I'd love to help you out.
Mickie Cioccia
Mickie C and Company Realty
Check Out Our Website
See Katy and Houston, TX Homes for Sale
Become Our Facebook Fan
Follow Us on Twitter
Connect With Mickie on LinkedIn
Contact Our Team
Share on Facebook