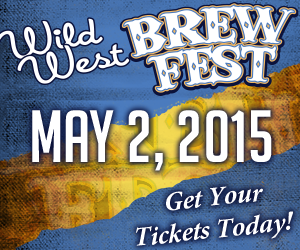 Beer fans will unite at this weekend's Beer Fest in Katy, TX! As your Katy real estate agent, I'd like to fill you in on the details of this fest, hosted by the Katy Rotary Club. Not only does it bring the community together for a day of beer sampling, food, music and socializing, but it's all for a great cause. Proceeds go to Katy ISD programs and local charities.
The Wild West Beer Fest will take place this Saturday, May 2, at Katy Mills Mall from 3 to 9 p.m. At the main event, you can choose from more than 200 beers to sample from all over the world. While you sip, sample and socialize, you can also enjoy live music from country artists J.T. Hodges, Curtis Grimes and others.
You'll receive one drink card with purchase of ticket, which is good for 12 two-ounce beer samples. If you'd like more, you can purchase extra drink cards for $9 ahead of time on the website or at the event.
There is also a launch party on Friday, May 1, from 7 to 10 p.m., where you can sample special beers ahead of the main event. This includes a new and unique beer that you cannot find anywhere else in town! Limited tickets will be sold for this event. They cost $30 and include a special pint glass, beer, food and music by Kaos.
If you purchase a VIP ticket to the main event, you get in one hour early, and you get access to the VIP area stocked with premium/specialty beers and complimentary food.
Tickets cost $30 for general admission or $25 for designated drivers. There are also many hotels in walking distance, and many of them are featuring a group discount rate on May 1 and 2. Tickets to both the launch party and main event cost $60. Some of the ticket options are already sold out, so don't wait to buy!
This fest is 100 percent nonprofit and volunteer run, so if you'd like to volunteer, contact the Katy Rotary Club! It's no wonder that BeerYeti.com named Wild West Beer Fest as the second best beer event in the country, only second to the largest beer fest in Denver.
Enjoy the Wild West Beer Fest this weekend in Katy! When you're ready to buy a Katy area home, or ready to sell your Katy area home, contact me, your Katy real estate agent. I'd love to help you accomplish your local real estate goals!
Mickie Cioccia
Mickie C and Company Realty
Check Out Our Website
See Katy and Houston, TX Homes for Sale
Become Our Facebook Fan
Follow Us on Twitter
Connect With Mickie on LinkedIn
Contact Our Team
Share on Facebook