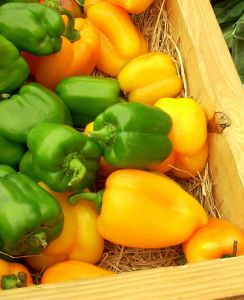 Katy, TX is always bustling with new construction and new businesses opening their doors. That is a sign of a healthy economy! As your Katy real estate agent, I'd like to keep you updated on the latest businesses to join our community. Check them out and welcome them to town when you get the chance. The more we shop local, the more Katy benefits!
Here's what has recently opened or is opening soon in Katy:
Harvest Natural Market
25600 Westheimer Parkway
www.HarvestNaturalMarket.com
281-558-6666
This 28,000-square-foot market will open later this month and will specialize in locally sourced and organic produce and other groceries! The store will also include a coffee bar, a make-your-own pasta bar, a grill-to-order meat area and so much more. You can also buy items in bulk. There is one location already in the Woodlands, but this is Katy's first Harvest Natural Market to open!
Elite Volleyball
25307 Kingsland Blvd.
www.KatyEliteVolleyball.com
832-606-1399
This 31,000-square-foot facility will open in June, complete with volleyball courts and training classes for beginners and experts! They will also host volleyball tournaments and summer camps.
Blue Wave Express Car Wash
Kingsland Boulevard and Pin Oak Road
www.BlueWaveExpress.com
This environmentally-friendly car wash will offer drive-in, hands-free car wash services and car vacuuming. It will be opening later this year.
Christian Brothers Automotive
1421 FM 1463
www.CBAC.com
This is the second location for Christian Brothers in Katy. They will open in late spring and provice a full range of services for vehicles, including oil changes, tire rotations, brake repair, transmission services and air conditioning maintenance.
Edmonds & Nolte P.C.
24610 Kingsland Blvd.
www.Edmondsiplaw.com
281-480-2700
This is Katy's first location for this firm. The lawyers handle intellectual property issues and dispute patents, trademarks, copyrights, trader secrets and more.
Jimmy John's
1230 N. Mason Road
www.JimmyJohns.com
A new Jimmy John's location will open in Katy, offering the fastest sandwich delivery service in town. With ham, turkey, tuna, roast beef and bacon sandwiches, along with chips and desserts, this is great go-to place for lunch or a meal on the go.
The Kroger Marketplace
Spring Green Boulevard and FM 1463
www.Kroger.com
This grocery store is still under construction and is expected to open late spring. It's 124,000 square feet and will be located in The Shops at Katy Reserve. Selling all your typical grocery items, including produce, meat, baked goods, personal care items and more, it will also sell some apparel and home goods.
Little Woodrow's
22225 I-10
www.LittleWoodrows.com
Little Woodrow's is Katy's latest bar and restaurant, featuring burgers, wings, nachos, appetizers and much more on its menu, along with 50 taps on an 80-foot bar. The business is solely staffed by females. There are many Little Woodrow's locations throughout the Houston area, but this is Katy's first.
Storage West Self Storage
25595 Westheimer Parkway
www.StorageWest.com
Are you buying or selling real estate in Katy? Need storage space while you move? This will open this summer and will offer units from 25 square feet to 250 square feet. Air-conditioned units are also available, and the business sells boxes and other moving supplies!
Enjoy welcoming all of these new businesses to the Katy, TX area! When you're ready to buy a Katy home, or ready to sell your Katy home, contact me, your Katy real estate agent! I'd love to help you out!
Mickie Cioccia
Mickie C and Company Realty
Check Out Our Website
See Katy and Houston, TX Homes for Sale 
Become Our Facebook Fan
Follow Us on Twitter
Connect With Mickie on LinkedIn
Contact Our Team
Share on Facebook