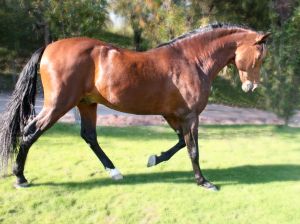 Did you hear mention of the Pin Oak Charity Horse Show in Katy, TX earlier this season? Did you attend the event? As your Katy real estate agent, I'd like to fill you in on the history of this remarkable event right here in Katy, with proceeds benefiting the Texas Children's Hospital. It celebrated its 70th anniversary this year!
Before the hospital was built, two men, James Abercrombie and Leopold Meyers, put together the first Pin Oak Charity Horse Show in 1945, hoping to raise enough money to build Texas Children's Hospital. It was held at Abercrombie's Pin Oak Farm in Bellaire and raised $30,000, which was a significant amount of money back then!  With the money raised, and the help of these two men, the hospital was built in 1952.
The horse show continued to run each year, to help fund and support this important Houston hospital. Once it got too big for Abercrombie's farm, it moved to the Astrodome, and now it is held at the Great Southwest Equestrian Center in Katy. It won't be going anywhere anytime soon either, since the venue is equipped with 1,100 horse stalls and other fixtures just for the show!
In 2014, more than 60,000 visitors attended the horse show and 2,200 horses and riders competed for prizes. Over $200,000 was raised for the Texas Children's Hospital, the Ronald McDonald House, and for Candlelight Childhood Cancer Family Alliance.
This year, the show was held in Katy from March 17 through March 29. You can view photos from the event and read the full list of winners on the event website.
If you'd like to attend this event next year, mark your 2016 calendar for March 23 through April 3! It's a lot of fun to attend, it's different than your usual charity events, and the money goes to a great cause!
This is just one of many examples of fellowship and community support that you can find in Katy, TX. Thanks to the work of the two men that began this annual event, all the people who have continued to run it for 70 years, and all those who attend the event each year, you know that you have an excellent place to take your kids in Houston if they ever become sick or injured.
Interested in relocating to the wonderful city of Katy, TX? As your Katy real estate agent, I'd love to help you out! Contact me for help with the home-buying process, or the home-selling process, or both! Summer is a great season for achieving your goals in the Katy real estate market.
Mickie Cioccia
Mickie C and Company Realty
Check Out Our Website
See Katy and Houston, TX Homes for Sale 
Become Our Facebook Fan
Follow Us on Twitter
Connect With Mickie on LinkedIn
Contact Our Team
Share on Facebook