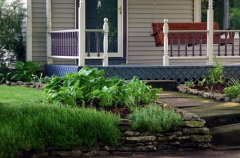 Property tax statements recently came out in Texas, so as your Katy real estate agent, I figured now would be a great time to give you a rundown on what property taxes are exactly, why they exist and how they work. As a Katy homebuyer, property taxes are one homeownership cost that don't get mentioned often enough.
Property taxes are exactly what they sound like. They are local taxes on property ownership. When you own a home, you also own the land that the home resides on, and you must pay taxes on it to local governments, such as the city of Katy, the county and the school districts. It is a significant source of local revenue for these sources.
The amount you pay in property taxes as a Katy homeowner is carefully calculated as follows: All combined local taxes from taxing entities within the property's boundaries are calculated based on each $100 of the appraised property value.  So the higher your property value, the more you pay in property taxes.
They money earned from property taxes are spread out to many services and facilities, such as public school districts, public works departments, roads and street maintenance, police and fire protection, community maintenance and capital improvement projects. So while paying property taxes isn't exactly enjoyable as a Katy homeowner, the money is going to important community sources. It helps to keep our school systems up to par and our community safe and clean.
If you don't agree with the appraised value of your home, which determines how much you pay in property taxes, you can appeal the ruling to the state district court.
There are a few exemptions when it comes to property taxes for Katy homeowners. Disabled veterans and family members of deceased veterans can receive partial property tax exemptions. Exemptions are also available for those age 65 or older, and disabled persons of any age. There is also a general homestead exemption, which can lower your property taxes if you qualify for it.
So, the downside of property taxes is that it's one more cost of homeownership in Katy. The upside is that you are contributing to the community and helping to improve school systems, safety, roads and more. You can take pride in knowing that you are helping to make Katy a wonderful place to live.
If you have questions about homeownership, or you're ready to buy a Katy home, or to sell your Katy home, contact me! As your Katy real estate agent, I am here to help you in every way that I can, so you can achieve your goals in the Katy real estate market as quickly as possible this summer.
Mickie Cioccia
Mickie C and Company Realty
Check Out Our Website
See Katy and Houston, TX Homes for Sale 
Become Our Facebook Fan
Follow Us on Twitter
Connect With Mickie on LinkedIn
Contact Our Team
Share on Facebook