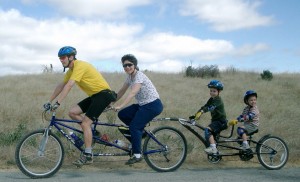 Fourth of July has come and gone, but don't think for a moment that events and activities around Katy, TX have come to a halt! If anything, they've picked up their pace. As your Katy real estate agent, I am here to fill you in with the details on upcoming events around town! Pull out your calendar, jot down the events that sound most appealing to you, and head out to enjoy all that summer in Katy has to offer.
This Friday, July 10, gather the family and head to Heritage Plaza at 7 p.m. for Katy Summer Nights! Enjoy watching Hook! outdoors on a large inflatable screen while munching on free popcorn and other refreshments. Bring lawn chairs or a blanket, and feel free to pack a picnic!
The Farmers Market in Cypress is every second Sunday of the month, which means it's coming up this Sunday, July 12! Visit Bridgeland Landing between 12:30 and 3:30 p.m. to purchase fresh produce, coffee, honey, baked goods and more from local providers. From 1 to 2 p.m., enjoy Mr. Clint's Snake Show!
Sign up for Unplugged Adventure: Range Ride on Saturday, July 18 with the Katy Prairie Conservancy. Guests can ride their bikes on historic ranch roads while searching for wildlife, Texas icons and more. Cost is $5 per person and you must bring your own bike, water bottles, snacks and insect repellant.
Cycling enthusiasts can also sign up for the Katy Flatland Century Bike Ride taking place on Sunday, July 19! The Northwest Cycling Club will feature 28, 32, 56, 62 and 100-mile bike routes! Choose how far you want to ride and register. Registration includes a breakfast, a post-ride lunch and a t-shirt.
If running is more your thing, sign up for the Corner Store Country Run 5K on Saturday, July 25! This will take place at Great Southwest Equestrian Center, and everyone from serious runners to leisurely strollers can sign up. Wear your best country duds and stick around after the race for swag, live music, food, carnival games, face painting and much more. Proceeds go to a great cause!
What Katy event are you most looking forward to this month? If I left off your favorite, mention it by leaving a comment on this post!
As your Katy real estate agent, I like to know that Katy residents are enjoying all that our great city has to offer. Summer flies by, so take advantage of all the time you have by getting out and having a blast with your friends, family and neighbors.
When ready to buy a Katy home, or when ready to sell your Katy home, contact me, your Katy real estate agent! I'm here to help!
Mickie Cioccia
Mickie C and Company Realty
Check Out Our Website
See Katy and Houston, TX Homes for Sale 
Become Our Facebook Fan
Follow Us on Twitter
Connect With Mickie on LinkedIn
Contact Our Team
Share on Facebook