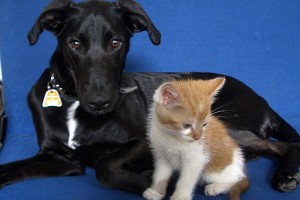 As a Katy real estate agent, I know what a positive sign it is when new businesses open their doors in Katy, TX. Katy is a thriving community if businesses want to open here, and in turn, the Katy real estate market will thrive, because people want to live in communities that are economically sound and successful.
I'm thrilled to share with you the latest list of businesses that have opened their doors in Katy! Keep this list handy so you can go check them out and welcome them to the community.
CitrusBlue
1315 W. Grand Parkway S., Ste. 114
www.thecitrusblue.com
832-437-2229
If you'd like to eat healthy, but just don't have the time for grocery shopping and cooking, let CitrusBlue take care of the work! They package healthy meals that are ready to eat, and they have a retail section full of refrigerated meals. They even locally source as many of their ingredients as possible! You can pick up your meals from the store or have them delivered.
CrossFit Hippo
1507 Ricefield Drive, Ste. 216
www.crossfithippo.com
281-206-7066
You've got your healthy food from CitrusBlue (mentioned above). Now get your workouts in! CrossFit Hippo trainers host CrossFit classes for beginners as well as athletes. These classes are all about getting into shape and improving individual strength and endurance levels.
Mama Mia Pizza and Ristorante
23144-C Cinco Ranch Blvd.
www.mammamiakaty.com
281-712-2222
Chef Michael Cortez opened Mamma Mia to serve authentic Italian cuisine. Stop in to try their specialty, a hand-tossed pizza made from scratch and fired in a stone oven!
OfficeMakers
1005 Katyland Drive
www.officemakers.com
281-574-3800
Check out the new OfficeMakers showroom and store for all of your office needs. Whether you're a business, or you work from home and want to spruce up your home office, they have you covered with office furniture, such as chairs, cubicles, desks and tables, along with filing and storage cabinets.
Adjust Katy Chiropractic Wellness Center
21820 Kingsland Blvd., Ste. 101 B
www.adjustkaty.com
281-574-8826
If you need a chiropractor, but have a tight budget, this is the place to check out. They run monthly specials to help you afford treatments that will prevent and treat spinal problems. They also encourage and can help you with healthy and active lifestyle changes.
Brixton Pet Health
4611 FM 1463, Bldg B
www.brixtonpet.com
832-913-3200
Pets need health professionals, too! This is a new 14,000-square-foot facility that offers everything from veterinary care, screenings and surgeries, to pet day care, boarding and grooming.
Cammarata Pediatric Dentistry
11525 S. Fry Road, Ste. 107
www.kids-teeth.com
832-913-6353
The dentist can by scary. That's why it's great to have a pediatric dentist who specializes in working with children. This is the second Houston-based location to open for this dental group. Check it out and keep your kids' teeth healthy!
Cinco Ranch Barber Shop
23930 Westheimer Parkway, Ste. 120, Studio 13
cincoranchbarbershop@yahoo.com
281-682-8374
Cinco Ranch Barber Shop opened inside Sola Salons. Stephanie Hasselbring is the owner and operator. She is a second-generation barber who offers haircuts and traditional straight razor shaves. Services are by appointment only, so give her a call or shoot her an email!
The Orchard
24802 Kingsland Blvd.
www.theorchardkaty.com
281-371-3000
If you are an aging adult, soon ready for assisted living, or you have a parent or relative who is, this 69,000-square-foot assisted living center is one to check out. It provides personalized care to fit each resident's needs, and since it's new, you'll know it's clean and modern.
Check out these new Katy businesses when you get a chance! If you already have, leave a comment and let us know what you thought.
Ready to buy a Katy home in our thriving community? Ready to sell your Katy home so you can move up or downsize? Contact me, your Katy real estate agent, for all of your real estate needs!
Mickie Cioccia
Mickie C and Company Realty
Check Out Our Website
See Katy and Houston, TX Homes for Sale 
Become Our Facebook Fan
Follow Us on Twitter
Connect With Mickie on LinkedIn
Contact Our Team
Share on Facebook