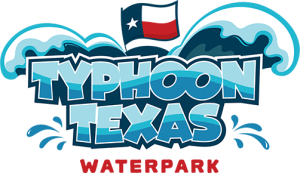 If you haven't heard the exciting news, as your Katy real estate agent, let me fill you in! Typhoon Texas, a new waterpark, is coming to Katy. It has already broken ground and, and according to local businessmen, is the most exciting recreational venue to be built in the Katy area in the last 50 years.
This project has been in the works for three years, so it's very exciting news for the Katy community that construction has begun. It is expected to open by May 2016, just in time for the summer months! A grand opening date is set for May 27.
Typhoon Texas is part of a 43-acre development in the works just east of Katy Mills Mall on Katy Fort Bend Road. With the large scale planned for this waterpark, it is expected to attract locals on a regular basis, but also visitors from surrounding cities and around the country.
One notable attraction at Typhoon Texas is called Slide Boarding, which combines the experience of water slides with gaming. A tunnel surrounds you on the waterslide, with digital targets, and you ride down on a board that has buttons. As you ride, you hit the buttons each time you pass a target and try to hit as many targets as possible. The controller keeps track, so you can keep trying to beat your highest score. It's the future of waterslides, apparently!
In total, Typhoon Texas will have four separate slide towers with 18 total water slide paths. The park will also include six bodies of water, which includes a 25,000-square-foot wave pool and a lazy river. Small children can enjoy the rainforest play structure. The waterpark also plans to use advanced filtration technology and high turnover rates to provide clean water at all times.
Typhoon Texas will obviously bring many new jobs to the Katy area as well! According to the park's website, job descriptions will start getting posted by November of this year, and park owners will begin the staffing process in January 2016. Seasonal and full-time jobs will be available.
Once the waterpark opens next May, hours of operation will be 10 a.m. to 6 p.m. on weekdays and open until 7 p.m. on weekends. Admission and season pass prices have not been determined yet, but parking will be free! Party packages and rentals will be available as well.
Though summer is coming to an end in Katy right now, with school back in session and Labor Day weekend upon us, Typhoon Texas gives all us locals something exciting to look forward to next summer.
When ready to buy a Katy home, or when ready to sell your Katy home, contact me, your Katy real estate agent! I am here and ready to help at any time!
Mickie Cioccia
Mickie C and Company Realty
Check Out Our Website
See Katy and Houston, TX Homes for Sale 
Become Our Facebook Fan
Follow Us on Twitter
Connect With Mickie on LinkedIn
Contact Our Team
Share on Facebook