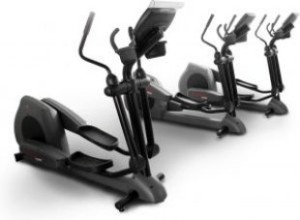 As a Katy real estate agent, I enjoy keeping current and future Katy residents up-to-date with the newest local businesses! New businesses opening their doors in Katy is a sign of a healthy economy, which in turn, keeps our Katy real estate market healthy.
Here is a list of the latest businesses to open their doors in Katy. Stop in and make them feel welcome!
Absolute Fitness and Nutrition
25600 Westheimer Parkway, Ste. 300
www.afan4life.com
713-882-2108
Want to lose weight this fall? Contact Absolute Fitness and Nutrition! They offer customized fitness, nutrition and wellness plans, along with proactive mentoring support. Choose from one-one-one personal training, small group classes, massage therapy, chiropractic services and more.
Best Brains Learning Center
4603 FM 1463, Ste. 600
www.bestbrains.com
281-643-0000
This educational tutoring and training center appeals to all age groups. From Baby Genius programs, to SAT and ACT preparation, you're sure to find something helpful for your child. They also have tutoring for special needs, math, English and general knowledge classes.
Floors For Living
20235 I-10, Ste. D
http://floorsforliving.com
832-930-0235
Need some new flooring for your Katy home? Stop into Floors For Living, which offers carpet, hardwood, laminate, bamboo, cork and other flooring options. You'll be sure to find what you're looking for to suit the look and style you're going for in your home.
Fusion Wok Cuisine
2731 FM 1463 Ste. 300
www.facebook.com/fusionwokcuisine/timeline
281-394-9555
When looking for a new dining experience in Katy, head here, which features a diverse menu that blends Chinese, Japanese and Thai cuisines. If you love Asian fare, this is your go-to place! Everyone will leave happy, with plenty of options to choose from.
Harvest Natural Market
25600 Westheimer Parkway
www.harvestnaturalmarket.com
281-665-4800
If you're looking for healthy, all-natural and local food, you're not alone! It's a growing trend. Now you can find it all in one location. This all-natural grocer provides a slew of departments, including produce, flowers, juice, coffee, wine and beer, pasta, seafood, meat and many more.
Little Woodrow's
22225 I-10
http://littlewoodrows.com
832-913-6999
Sometimes, you just need a change in atmosphere when going out with your significant other, family or friends. This new bar in Katy offers themed happy hours, ladies night, trivia night and a free karaoke room. The Texas 100 is a roundup of top Texas beers available.
Orange Leaf Frozen Yogurt
11525 S. Fry Road
http://www.orangeleafyogurt.com/
281-886-0072
When you're in the mood for a treat that will cool you off, check this place out! It offers more than 70 varieties of frozen yogurt, and it accommodates almost every eating style. They have no-sugar-added, gluten-free, dairy-free and vegan options available!
Corner Bakery
19355 I-10 Ste. 700
www.cornerbakerycafe.com
832-772-9874
Corner Bakery is your go-to location for delicious baked goods. They also have a full menu for breakfast, lunch and dinner. Stop in for a quick meal to go, or sit while working or catching up with friends. Right now, they have specials like the Thanksgiving Sandwich and Gingerbread Pumpkin Baby Bundt cake.
These are just some of the businesses that opened their doors recently in Katy, and there are plenty more that are opening soon! When buying a home in Katy, it's great to know that you are moving to a thriving community, where businesses want to open their doors.
Ready to buy a Katy home? Ready to sell your Katy home? Contact me, your Katy real estate agent, for all of your real estate needs!
Mickie Cioccia
Mickie C and Company Realty
Check Out Our Website
See Katy and Houston, TX Homes for Sale 
Become Our Facebook Fan
Follow Us on Twitter
Connect With Mickie on LinkedIn
Contact Our Team
Share on Facebook