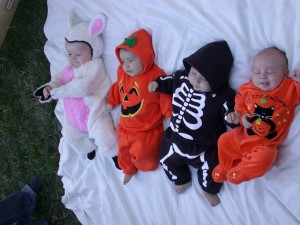 Halloween is this weekend in Katy! If you haven't celebrated yet, have no fear. There are still tons of Halloween events and activities taking place in Katy, from today through Saturday. As your Katy real estate agent, allow me to fill you in on them!
Enjoy your last few days of Halloween celebrations here in Katy! What are you dressing up as this year? Leave us a comment, we'd love to hear!
When ready to accomplish your goals in the Katy real estate market, contact me, your Katy real estate agent, anytime. I promise you treats, no tricks! Happy Halloween!
Mickie Cioccia
Mickie C and Company Realty
Check Out Our Website
See Katy and Houston, TX Homes for Sale 
Become Our Facebook Fan
Follow Us on Twitter
Connect With Mickie on LinkedIn
Contact Our Team
Share on Facebook