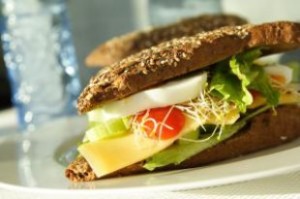 Now that the holiday hoopla is over with, how about checking out one of the newest businesses to open in Katy, TX? As a Katy real estate agent, I can tell you that new businesses are regularly opening their doors in Katy, which is a sign of a strong economy and community growth. Help support the businesses that choose to open in Katy by paying one a visit this month!
Bernie's Burger Bus
LaCenterra at Cinco Ranch
23501 Cinco Ranch Blvd.
281-394-9006
http://www.berniesburgerbus.com/
Bernie's Burger Bus serves burgers and hand-cut fries, which are 100 percent made from scratch, including all of the condiments. All of the burger options have school-related names, such as The Principal, Detention, Homeroom and Fire Drill. Choose your burger and then your "extracurricular" fries!
Brooklyn Pizzeria
7930 W. Grand Pkwy. S.
281-232-3333
http://www.bkpizzeria.com/
Enjoy some New York-style pizza right here in Katy by visiting Brooklyn Pizzeria! They are notorious for their delicious pizza, with high-quality ingredients, but also their pasta, made-from-scratch bread rolls, homemade desserts and more. The recipes come from the family who owns the business, and they are the only ones who make the food. You can dine in, pick up or have it delivered.
The Brown Bag Deli
1590 S. Mason Rd.
281-574-9952
http://thebrownbagdeli.com/
The Brown Bag Deli serves sandwiches, combo options and party platters. Choose your bread from the six options, then choose your meat (vegetarian options available), cheese and toppings, and your chips, sides, desserts or drinks if you wish. With egg salad, falafel patty, boca burger, maple glazed honey ham and tuna with pecans as options, these aren't your everyday sandwiches!
Circle B Veterinary Hospital
1443 FM 1463
281-769-3369
http://circleb.vet/
If you own a beloved pet, you now have another place to take them for checkups or emergency care. Their services range from bathing, dental care, microchipping, puppy and kitten care, parasite prevention and vaccinations to nutritional counseling, laser therapy, behavioral medicine and more. They work with dogs, cats, rabbits, backyard chickens and pocket pets, such as hamsters, gerbils and ferrets.
Cottage Greens
27730 Morton Rd.
281-574-0153
http://www.cottagegreens.com/
Vegans in Katy can rejoice. You now have a place to grab vegan food on the go! To start out, you will need to order your food eight hours in advance, since everything is made fresh. Then you can pick it up or have it delivered. Eventually, they plan on having quicker options and sit-down space. Food options include asparagus risotto, broccoli raisin salad, chocolate chip banana bread and so much more.
GearUp Fan Shop
20920 Katy Fwy.
281-579-9555
http://www.gearupfanshop.com/
Sports lovers will unite at GearUp Fan Shop, which will supply you with gear to support all of your favorite sports teams! From shirts, flags, hats and sweat bands, to custom fan gear and custom sets, they'll most likely have what you're looking for. Head in there to check out their inventory!
This is just a selection of the new businesses open in Katy. To view more, check out the latest list from Katy Magazine. Which of these businesses are you most excited to visit?
When ready to accomplish your goals in the Katy real estate market, contact me, your Katy real estate agent! I am here to help you succeed in our thriving, growing community!
Mickie Cioccia
Mickie C and Company Realty
Check Out Our Website
See Katy and Houston, TX Homes for Sale 
Become Our Facebook Fan
Follow Us on Twitter
Connect With Mickie on LinkedIn
Contact Our Team
Share on Facebook