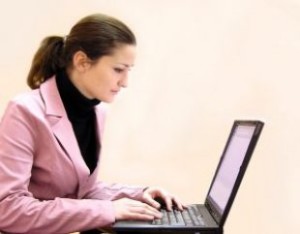 Most Katy homebuyers now begin their search for the perfect Katy home online, as do most buyers everywhere in this modern age. However, if you have done this as a buyer, you may have found that once you start your search, you end up with more questions than you started with. That's what a Katy real estate agent is for! I can help you understand the entire home-buying process, the process of searching for listings, and how property portals work.
Various consumer-oriented portals operate in different ways and produce different results. As a Katy homebuyer, it's helpful to understand the details of how listings are published online, so you can gain access to the most complete and accurate information.
Syndication – First, a seller's agent creates a listing, which includes key details, selling points and photos for a home that is for sale. This information is entered into the local multiple listing service (MLS), and all Katy real estate agents with that MLS share access to the listings. Depending on rule requirements, agents may usually republish these listings on their own website.
Seller's agents want their listings to be seen by as many people as possible, so they use syndication services to republish these listings on various consumer sites. However, once that happens, their ability to control updates on the content is hit or miss. Plus, some sites sell listing information to other sites, called resyndication, creating even more distance from the original source.
Results – Because these portals are hungry for as many listings and as much content as possible, to attract as many visitors as possible, content isn't always kept up-to-date. As a result, Katy homebuyers might find properties that are no longer available for sale or that contain inaccurate details, such as estimated values.
Solution – Work with a Katy real estate agent! I can offer you the most current and accurate information, because when I work with you as your buyer's agent, I have real-time access to the most complete inventory of homes for sale, along with the most timely details on prices, market status, comparable sales and more. You can also sign up for free email alerts from me, so you can always stay updated on the latest listings, and the latest updates on all qualified properties.
Have questions about the home-buying process? Ready to start searching for your new home in the Katy real estate market? Want to learn more about me? Contact me, your Katy real estate agent! I am here and ready to help you at any time.
Mickie Cioccia
Mickie C and Company Realty
Check Out Our Website
See Katy and Houston, TX Homes for Sale 
Become Our Facebook Fan
Follow Us on Twitter
Connect With Mickie on LinkedIn
Contact Our Team
Share on Facebook