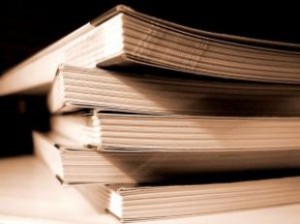 Springtime is upon us here in Katy, TX, now that we've changed the clocks and are enjoying one more hour of daylight every day! To celebrate, as your Katy real estate agent, I've put together a list of events and activities coming up that will help you enjoy the spring season.
Today, join the Katy High School Color Guard for their Spring Break Spin 'N' Toss. Kids in first grade through fourth grade will be in the Mini Clinic, and those entering fifth grade and up will be in the Junior Clinic. Then tonight, watch as all of the participants perform at the 1st annual Spring Break Guard Rally at 6 p.m.!
Kindergarten "Round Up" is a one-time spring event for all incoming kindergarten students that takes place Tuesday, March 22 at 6 p.m. Head to Pattison Elementary so that students can meet with teachers and see the classrooms, while parents learn about the curriculum for next year.
Bring the kids to a Chick-fil-A spring craft night. On March 22, kids will make fluffy chicks just in time for the Easter holiday. On March 29, stop by for some new coloring projects that will suit family members of all ages. Both events take place from 5:30 to 7:30 p.m. at the location on Nelson Way.
Ready to get in shape for summer? Head to VIBE Fitness on March 25 for All About Nutrition Night! From 6 to 8 p.m., enjoy a guest speaker talking about health and nutrition, along with a light, healthy dinner. There will be lots of games and prizes as well. Tickets cost $5 before April 1!
Support our local Katy high school students by planning to attend Into the Woods Jr., the spring theatrical performance put on by the Seven Lakes High School Theater Department. Performances will take place March 31, and April 1 and 2. You may purchase tickets at the door.
Spring means it's time for the Big Spring Annual Book Sale at Katy Budget Books! This will take place from March 31 through April 17, and they will have roughly 50,000 specially marked quality used books on sale for $1 or less. Stock up, build your library!
Enjoy the rest of the month of March in Katy while getting out and socializing with your community and neighbors! Spring is also a busy time for Katy homebuyers and Katy home sellers. If you have goals you would like to achieve this spring in the Katy real estate market, contact me! As your Katy real estate agent, I am always here and ready to help you.
Mickie Cioccia
Mickie C and Company Realty
Check Out Our Website
See Katy and Houston, TX Homes for Sale 
Become Our Facebook Fan
Follow Us on Twitter
Connect With Mickie on LinkedIn
Contact Our Team
Share on Facebook