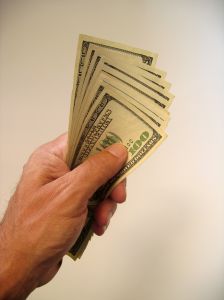 It is a known fact that Katy homeowners have a higher net worth than renters, but do you really know and understand what that means? Confused just how homeownership in Katy helps you accumulate wealth? Not sure if real estate really is the best investment opportunity out there? As your Katy real estate agent, allow me to explain!
Forbes recently shared an article that put all of this information into perspective. First off, let's look at the obvious. When you rent, you pay a large sum of money each month to your landlord. In essence, you are paying his mortgage, and you will never see that money again. When you own a Katy home, however, you pay a large sum of money as a mortgage payment. The difference is that you are investing in your own future, not your landlord's, and you will see that money again when you sell.
In 2013, the Federal Reserve published data that showed a homeowner's net worth to be $195,400, compared to a renter's net worth of $5,400. The next survey will be published later this year and is projected to show a homeowner's net worth now between $225,000 and $230,000, compared to a renter's net worth of $5,000. That means a typical homeowner has a net worth 45 times higher than a typical renter!
The way this works is simple. If you take out a 30-year fixed rate mortgage, you will pay a mortgage payment for 30 years. After that 30 years, your home is paid off and you don't owe any more money. During that time, the equity on your home grows. For example, the median home price for a home in 1985 was $75,500. Now, it's $220,000. That's a whole lot of equity once you go to sell your Katy home!
Of course, not everyone stays put for 30 years in their Katy home. Many homeowners go on to buy a bigger home, or downsize, or just relocate for personal reasons. Still, in this case, they sell their home for what they bought it for, or hopefully more, and then they use that money as a down payment on their next Katy home. And the process continues. Either way, you see the money again that you put into monthly mortgage payments. It isn't' like renting, where you pay your monthly rent, and you never see the money again.
This might explain why by the time Americans reach retirement, 80 percent of them are homeowners! Americans understand the significant benefits of homeownership for accumulating wealth and want to accomplish this part of the American Dream. This doesn't even begin to mention all of the non-financial perks to homeownership.
Ready to buy a Katy home and quit throwing away your money on rent? Contact me, your Katy real estate agent! I am happy to answer any questions you may have, or help you begin the home-buying process.
Mickie Cioccia
Mickie C and Company Realty
Check Out Our Website
See Katy and Houston, TX Homes for Sale 
Become Our Facebook Fan
Follow Us on Twitter
Connect With Mickie on LinkedIn
Contact Our Team
Share on Facebook