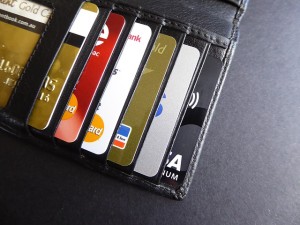 When you apply for a mortgage, as a Katy homebuyer, the mortgage lender will check your credit score, your credit reports, your credit card balances and your spending activity. As your Katy real estate agent, I want to share some mistakes that people often make when it comes to credit cards. If you make these mistakes, you could be lowering your credit score without even realizing it.
The higher your credit score, the better! If you're about to apply for a mortgage as a Katy homebuyer, make sure to stop and/or avoid making these credit mistakes:
1.  You avoid credit cards. You would think that avoiding credit card use altogether would solve the problem of making mistakes, but not using credit cards at all is actually a mistake in itself. Credit cards allow you to build credit without long-term commitment. The credit history will help mortgage lenders trust your spending habits. Just make sure to pay off the cards after you use them!
2.  You don't know your credit score. It's hard to keep track of your credit if you don't know your credit score! According to the 2015 Chase Slate Credit Survey, 39 percent of Americans don't know their current score. By knowing your score, you can see where your credit stands before applying for a mortgage. If your score is low, you could look for mistakes on your credit report, or start focusing on paying down debt.
3.  You hoard credit cards. Having one or two active credit cards is a smart idea, but don't go overboard. Having too many cards can leave you in debt, or can lower your score, because you lose track of what you spend on each card and when the next bill is due. The smarter option is to keep one or two cards in your wallet, use them, and then pay them off. It's all about how you use credit.
4.  You close out credit cards. You might think it sounds wise to close credit cards before applying for a mortgage, to prevent you from using them, but this actually hurts your credit. It hurts your utilization rate, which is your credit card balance divided by your credit card limit, and it hurts the average age of your credit accounts. If you don't use some of your cards, place them in a safe place where you won't be tempted to use them.
For more credit card tips, check out this Real Simple article. As the blog title suggests, these tips are simple to follow! Once you know what you should and shouldn't do with your credit cards, you'll be on your way to better credit in no time.
Ready to buy a Katy home? Have questions about the home-buying process or about relocating to Katy? Contact me, your Katy real estate agent! I am here and ready to help you accomplish all of your goals in the Katy real estate market this spring.
Mickie Cioccia
Mickie C and Company Realty
Check Out Our Website
See Katy and Houston, TX Homes for Sale 
Become Our Facebook Fan
Follow Us on Twitter
Connect With Mickie on LinkedIn
Contact Our Team
Share on Facebook