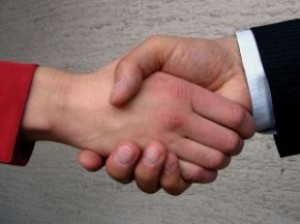 Are you ready to sell your Katy home? Your timing couldn't be better! Home prices are up, buyers are eager and inventory is low, which means conditions are ideal for Katy home sellers. As your Katy real estate agent, I'd like to offer you a rundown of the home-selling process, so that you can feel confident and educated going into the process!
1.  Find a real estate agent. It's a seller's market, but that doesn't mean you don't need a Katy real estate agent to help you out. As an agent, I will make sure that your listing is seen by as many buyers and buyer's agents as possible, I'll host open houses and showings, and I'll help you negotiate with buyers so that you get the best possible price for your home!
2.  Sign the agreement. Once you choose an agent, you'll have a formal listing agreement to sign. This is a contract that lays out the specifics of the arrangement, including how long the agent will represent your home and what the compensation will be. This is a great opportunity for you to mention any terms you'd like in the contract, as well.
3.  Investigate the local housing market. As your Katy real estate agent, I can tell you that homes are selling fast right now, and for prices that Katy home sellers are satisfied with. Still, it'd be a good idea for you to do some research on what homes like yours, in your area, are selling for, and how quickly. This will help you get an idea of what your home might sell for. I can help provide that information for you!
4.  Settle on asking price. Together, we can come up with the most suitable asking price for your Katy home! As CNN Money points out, it doesn't matter what you bought the house for, or how much money you put into renovations. What matters most is what homes are selling for in your neighborhood right now. The critical selling time is within the first month on the market.
5.  Get ready for showings. Potential buyers will be walking through your Katy home during showings and open houses, so make sure it's presentable! This means clearing out clutter, deep cleaning, neutralizing the décor and then maintaining your hard work. Once the home is spotless, keep the lawn mowed, the flower pots watered, the garbage cans emptied, etc., so that your home is ready to go at all times.
6.  Negotiate. Working with a Katy real estate agent really comes in handy here! Use your agent for guidance on how to respond to each individual bid, if you happen to receive more than one. Make sure your agent or lawyer reviews the contingency clauses, and make sure the buyer's contingencies include time limits for completing an inspection and closing on the house.
Hopefully this information helps you feel more confident in the home-selling process ahead! As your Katy real estate agent, I will be with you every step of the way. If you have questions, or you're ready to get started, contact me!
Mickie Cioccia
Mickie C and Company Realty
Check Out Our Website
See Katy and Houston, TX Homes for Sale 
Become Our Facebook Fan
Follow Us on Twitter
Connect With Mickie on LinkedIn
Contact Our Team
Share on Facebook