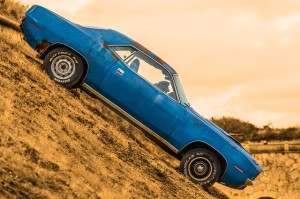 Are you excited for the summer months in Katy? Looking for ways to keep the kids busy? As your Katy real estate agent, I am here to make summer fun one step easier by providing you with a list of events and activities taking place this month around Katy. All you have to do is browse through the list and jot down the ones that you want to attend!
1.  Need a date night? Bring the kids to Open Gym Night this Friday, June 10, at Katy Kips Gymnastics. From 7:30 to 11 p.m., kids can enjoy an evening of fun and games, along with pizza and pop, while you enjoy some time out with adults, or time to yourself to unwind. This takes place again on June 24.
2.  This Friday, June 10, you can enjoy a special screening of "Little Giants." The movie will begin at 7 p.m. at Harvest Plaza. Everyone is encouraged to dress up in their favorite football gear and participate in football-themed activities. You can even meet Bayou Bowl players! Snacks and refreshments will be served. Then Saturday, June 11, the annual Bayou Bowl high school all-star game will take place at Rhodes Stadium.
3.  Another option for this Friday night is the Summer Concert Series at Central Green Park at LaCenterra! At 7 p.m., begin dancing the night away to one of Houston's premiere party bands, Identity Crisis. June 17, enjoy the sounds of Heat Advisory, playing your favorite rock and dance hits. June 24, Cooper Wade will perform some great country hits.
4.  Wednesday, June 15, bring the kids to LaCenterra at Cinco Ranch for Gymboree Play & Music Parachute Play Time from 10 a.m. to 12 p.m.! This free program includes parachute play, bubbles and lots of games and activities for kids five and under.
5.  The Ride 'N Shine Car Show will take place Saturday, June 18, at Heritage Square at LaCenterra at Cinco Ranch! This free event allows you to check out cool, vintage cars from 8 to 10 a.m.
6.  Central Green Park is celebrating its third birthday with a Birthday Bash on Saturday, June 18! Beginning at 6 p.m. at Central Green Park at LaCenterra, enjoy "Island Night" with island dancers, giant slides, face painting, balloon animals, live music and more!
7.  More movie nights take place throughout the month of June. In honor of Father's Day, "Creed" will be shown Sunday, June 19, at Central Green Park, beginning at dusk. This is PG-13, so leave the little ones at home! Then on June 25, "Shaun the Sheep" will be played at dusk. This move is PG.
Enjoy the month of June here in Katy, and when ready to accomplish your Katy real estate market goals, contact me, your Katy real estate agent! Summer is a great time to get going on your home-buying or home-selling goals, and I am here to help you every step of the way.
Mickie Cioccia
Mickie C and Company Realty
Check Out Our Website
See Katy and Houston, TX Homes for Sale 
Become Our Facebook Fan
Follow Us on Twitter
Connect With Mickie on LinkedIn
Contact Our Team
Share on Facebook