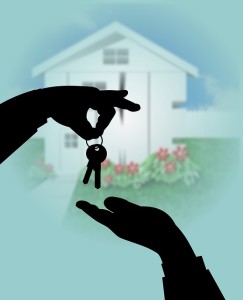 Have you been trying to decide if you should buy a Katy home this summer? You've probably heard that mortgage rates are still low, but are starting to creep up, so now is the time to snatch a low rate. Perhaps you've also heard that home prices are continuing to increase. If you buy now, you could save a lot of money down the road!
There are plenty of other reasons to buy a Katy home as well, and as your Katy real estate agent, I am here to share some of these with you. Here's a summary of a list that Realtor Magazine recently shared on why to own rather than rent:
Tax Benefits – Did you know that you can deduct your mortgage interest from your taxes, along with property taxes and other miscellaneous costs involved in buying a home?
Equity – When you pay rent, you never see that money. When you pay a mortgage, you build equity ownership interest in your home. When you sell, all of the money you put into your home will be yours again, and hopefully more than what you started with!
Appreciation – Even with the recent housing crisis we witnessed, home values are still up 7 percent on a cumulative basis over the past 10 years. From 1972 to 2014, homes have increased an average of 5.2 percent each year. Not only do you see your money again when selling, but you see more of it!
Savings – Owning a Katy home is like having a hefty savings account. When you sell, you can generally take up to $250,000, or $500,000 as a couple, without owing federal income tax. It's a great way to plan for retirement!
Predictability – With a fixed-rate mortgage, you know that your monthly payments will always remain the same. Once you pay off your mortgage, you're done! With renting, the price could increase every year, and the payments will never end.
Stability – When renting, you most likely will move around a lot. With homeownership in Katy, you can really grow roots in a new neighborhood. Get settled in, build relationships with neighbors and the community, get involved at your children's schools and really feel at home with where you live.
Freedom – You own the home and therefore will never have a landlord telling you what you can and cannot do. You can paint and decorate your interior however you choose, and you can add upgrades whenever you wish. You will reap the reward one day when you go to sell.
As you can see, there are tons of reasons to own a Katy home! But don't wait too long. Buy now, before prices and mortgage rates go up. As your Katy real estate agent, I'd love to help you out with the home-buying process in the Katy real estate market. Contact me as soon as you're ready!
Mickie Cioccia
Mickie C and Company Realty
Check Out Our Website
See Katy and Houston, TX Homes for Sale 
Become Our Facebook Fan
Follow Us on Twitter
Connect With Mickie on LinkedIn
Contact Our Team
Share on Facebook