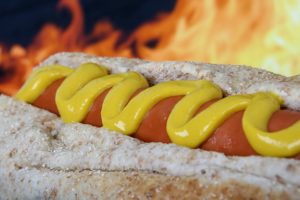 Summer flies by once 4th of July weekend is over! Time to plan the rest of your month here in Katy, TX, to ensure you make the most of summer. To help you plan, as your Katy real estate agent, I've supplied you with a list of upcoming events to look forward to.
As a side note, thanks to everyone who voted in the Best of Katy survey from Katy Times! We were named one of the top three real estate firms in the area! We are so glad that we can provide satisfactory service to our buyer and seller clients. Making our clients happy is what keeps us going. If you worked with us in the past and were happy with your service, spread the word!
Now here are upcoming events to look forward to in the Katy area:
Katy Summer Nights take place on the evening of the second Friday of June and July. If you missed the event in June, your second chance is this Friday, July 8! It begins at 7 p.m. and runs until 11 p.m. Dress up as your favorite character from Back to the Future while enjoying activities, light snacks and photo prop opportunities. Then sit back and enjoy this family classic!
Bring your kids five and under to LaCenterra at Cinco Ranch on July 20 from 10 a.m. to noon for Parachute Play Time with Gymboree Play & Music. Kids can enjoy parachute play, bubbles and many other games and activities suitable for young children.
James Coney Island is celebrating their anniversary on July 21. Stop by for a $0.93 original coney (hot dog) between 10:30 a.m. and 9 p.m.
Sign your kids up for the Katy Keepers Academy July 25-29. They'll learn about topics such as the importance of water, the benefits of recycling and much more. The camp is led by Keep Katy Beautiful and the Parks and Recreation Department. It takes place at VFW Hall and VFW Park.
If you are done with this summer heat, head to the Cinco Ranch Branch Library for a free movie in the air conditioning on July 29 at 12:30 p.m. Darth Vadar and the Galactic Empire will be shown in the multipurpose room. This is a great way to meet others in the Katy community!
Houston Family Magazine's Summer Fun Fest is coming to LaCenterra at Cinco Ranch from 12 to 4 p.m. on July 31! Admissions and activities are all free, so gather the family for an afternoon of fun with inflatables, face painting, a rock wall, stage performances, music, prizes and more.
Enjoy the month of July here in Katy, TX! When ready to buy a Katy home, or when ready to sell your Katy home, contact me! As a Katy real estate agent at one of the top rated real estate firms in Katy, I am here and ready to help you during the bustling summer real estate season in any way that you need me!
Mickie Cioccia
Mickie C and Company Realty
Check Out Our Website
See Katy and Houston, TX Homes for Sale 
Become Our Facebook Fan
Follow Us on Twitter
Connect With Mickie on LinkedIn
Contact Our Team
Share on Facebook