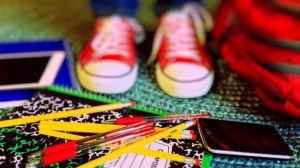 Back-to-school time is hectic for everyone in Katy, TX. Parents run around, picking up forgotten school supplies and new clothes, kids find their way around new schools and meet new teachers and classmates, and everyone in the family readjusts their schedules to fit everyone else's needs.
As your Katy real estate agent, I want to point out that the city of Katy also has some great back-to-school activities for your kids, for you, or for your entire family to participate in. Now that the kids have been back in school for a bit, here's a list of upcoming events and activities to enjoy together:
Try to enjoy this transitional time with your family as schedules and calendars change. Katy does a great job at providing events and activities that make it easy for you to do so. Enjoy your Labor Day holiday weekend as well!
When everything calms down and you're ready to accomplish your Katy real estate market goals this fall, contact me, your Katy real estate agent. I am here and ready to help you with all of your home-buying and home-selling goals!
Mickie Cioccia
Mickie C and Company Realty
Check Out Our Website
See Katy and Houston, TX Homes for Sale 
Become Our Facebook Fan
Follow Us on Twitter
Connect With Mickie on LinkedIn
Contact Our Team
Share on Facebook