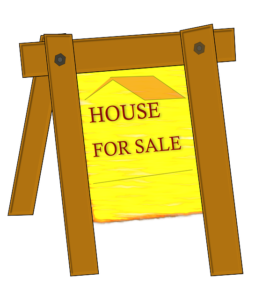 If you're ready to sell your Katy home, you might wonder if you should use an agent or not. You might be reading reports about how it's a seller's market, with inventory low, buyer demand high and home prices/sales rising. You might decide that means you can save the money on using an agent, and just sell your Katy home on your own. As a Katy real estate agent, I am here to tell you why that might not be the wisest decision.
Since I am an agent, you might take my opinion as bias. Therefore, here are five reasons that KCM Crew recently gave for why home sellers should not try to sell FSBO:
1.  When you work with an agent, the exposure your listing has to prospective buyers grows by a vast amount. Studies have shown that 88 percent of buyers search online, so rarely does a yard sign or ad in the paper get the job done anymore. Even if you do put a listing up online in your own way, not nearly as many buyers will see it as when you work with an agent. We know exactly where to put it to ensure the most views! After all, we've been doing this for a long time.
2.  You see results from the internet. Studies show where recent buyers actually found the home that they ended up purchasing. Of those buyers, 44 percent found it on the internet, 33 percent from a real estate agent, 9 percent from a yard sign and 1 percent from the newspaper. The numbers don't lie! The best way to sell your Katy home is with a professional listing on the internet, and with a Katy real estate agent who has experience and a strategy ready to go.
3.  The average person doesn't have negotiating skills like an agent does. Most Katy home sellers don't realize how many people they'll have to negotiate with during the home-selling process! You'll negotiate with a buyer who wants the best deal possible, the buyer's agent who has lots of experience with this and who solely represents the buyer's interests. Then there are attorneys, home inspectors, appraisers and more. Agents are professionals at negotiating! We do it all the time.
4.  Paperwork has made it hard for FSBOing. First of all, the paperwork involved in selling a home has increased significantly over the years. There are tons of disclosures and regulations that you have to follow, which can become quite stressful, and prolong the process, if you don't know what you're doing. This might be why FSBOing has dropped from 19 to 8 percent over the last 20 years.
5.  You net more when you use an agent! This is the most important reason of all. The whole point of you not working with an agent is to save money, but you make up for that in the price of the home! Studies have shown that the typical house sold FSBO sells for $210,000, while the typical home sold by an agent is $249,000. Also, the seller and buyer can't both save the on real estate commission, so you may not even save in the long run.
As a Katy real estate agent, I know where to list your home so that potential buyers see it. I have the technology for professional photos for your listing.  I know how to negotiate. When you work with me, you might sell your Katy home for more than you would on your own, and faster!
Are you convinced? Have questions, or are you ready to sell? Either way, contact me! I am ready to help you.
Mickie Cioccia
Mickie C and Company Realty
Check Out Our Website
See Katy and Houston, TX Homes for Sale 
Become Our Facebook Fan
Follow Us on Twitter
Connect With Mickie on LinkedIn
Contact Our Team
Share on Facebook